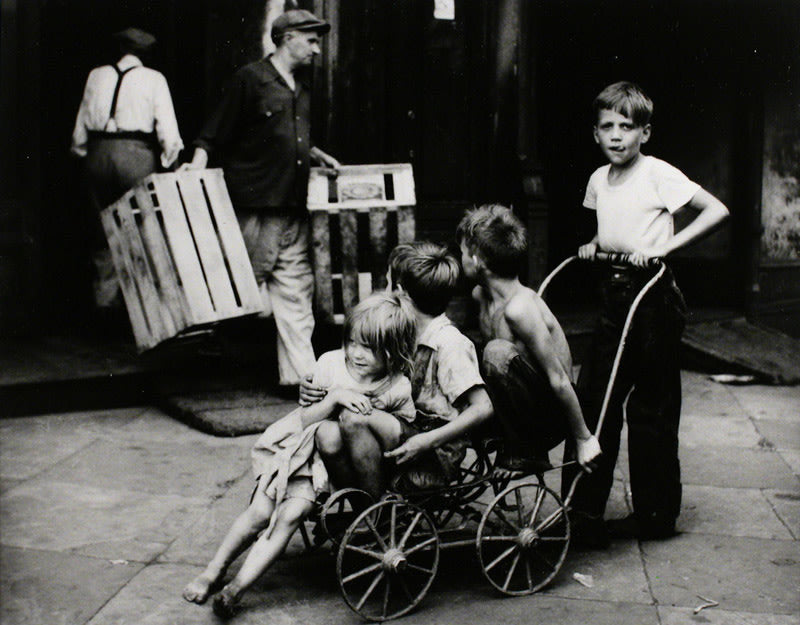 West End, Cincinnati by William Heick
Stephen Bulger Gallery (
Toronto, ON)
Need help?
Call or text us at (416) 639-1512
.
Learn about our
Shipping & Returns policy
.
Have a question?
Read our FAQ
.
Artwork Info
About the Artist
About this Photograph
1965
Gelatin silver print
Signed, titled, and dated, in pencil, au verso
Ed. #1/100
Printed in 1990

William Heick's career spanned seven decades and during that time he produced over 200 films, and thousands of photographs. Heick was raised in Kentucky and after serving in WWII, he moved to San Francisco and continued his education at the San Francisco State University. He also attended the California School of Fine Arts where he studied photography, painting, and sculpture under Ansel Adams and Minor White, amongst others. His photographs have been exhibited in institutions such as San Francisco Museum of Modern Art, DeYoung Museum, and Seattle Museum of Art, among many others.

ABOUT: Wikipedia

This photograph made in Cincinnati is exemplary of his prowess with street photography, showing empathy for his subjects but bearing witness to their struggle. A gem of a print with warm tones, it was printed in 1990 to benefit the Friends of Photography.

PROVENANCE: Purchased from a San Francisco gallery in the 1980's by a photographer/collector who moved to Toronto.