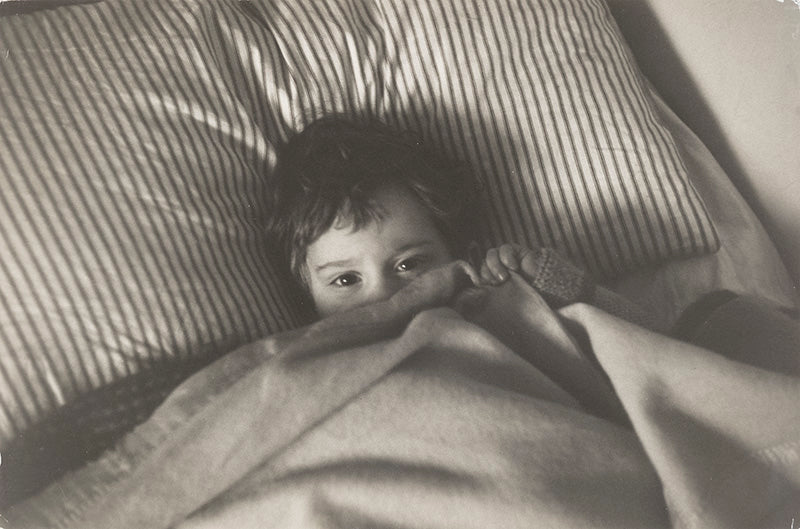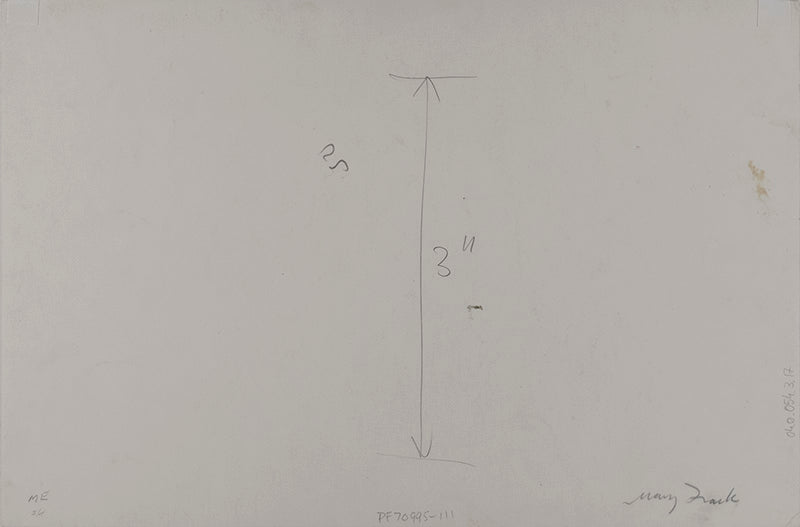 Untitled (Pablo under covers) by Robert Frank
Stephen Bulger Gallery (
Toronto, ON)
Need help?
Call or text us at (416) 639-1512
.
Learn about our
Shipping & Returns policy
.
Have a question?
Read our FAQ
.
Artwork Info
About the Artist
circa 1955
Gelatin silver print
Signed by Mary Frank, in pencil, au verso
Printed circa 1955
Unframed

One of the most influential photographers of his generation, Robert Frank played a significant role in changing the visual language of post-war photography, and his more subjective approach to documentary photography has been a lasting model for numerous photographers since. Frank was also an innovative filmmaker and a relentless experimenter in multiple media. Over the course of fifty years he developed a diverse body of work that centers on a distinctive but continually shifting approach to the still and moving image.

Frank is best known for The Americans, a collection of photographs he made while traveling throughout the United States on a Guggenheim Fellowship in the late 1950s. Published in book form first in France in 1958 and in the U.S. the following year, the series depicts then-overlooked subjects such as diners, gas stations, and barroom jukeboxes. Initially condemned by critics for being, in fact, un-American, the series appears today as a prescient look at certain cultural icons that have become deeply familiar. The view of American culture that comes through in the book, filtered through Frank's personal vision, is lonelier and more ambivalent than the idealized image that was conveyed by the media in the midst of the post-war era. Frank undermined the prevailing model of photo-reportage in other ways as well. The Americans was published without lengthy descriptive captions to explicitly contextualize each of the images, and the sequencing creates an intuitive narrative rather than a clear progression, leaving the reader to glean meaning cumulatively from the whole. Although Walker Evans, a friend and mentor to Frank, had taken a similar approach in his book American Photographs in 1938, Frank diverged dramatically from Evans and other photographers at the time by embracing a rough, unrefined style and the off-kilter vocabulary of the snapshot.

The Americans brought Frank substantial renown, but by the time the book was published he had already turned away from photography to filmmaking. In 1959 he directed Pull my Daisy with Alfred Leslie, a film that captured the tenor of the Beat movement, with which Frank was associated. A reluctant recipient of fame, however, Frank bought land in Mabou, Nova Scotia and in 1970 relocated from New York. His work at that point began to shift increasingly towards personal subject matter, such as the small details of his life and his relationships with family and friends. While he continued making films, Frank returned to still photography in the 1970s, primarily using it as a central element in works of collage. Influenced by his experience with film, he began combining multiple photographs and text in complex, layered works. Often scratching into the embedded photographs or writing on the paper beside pictures that have been cut apart and reconfigured, the text in these works both augments and challenges the images.

Born in Zurich, Switzerland, in 1924, Robert Frank emigrated to New York after WWII at the age of twenty-two. He found immediate success as a commercial photographer, working for Harper's Bazaar and other publications. Frank traveled to South America, England, and other parts of Europe to work on various projects, and in the following years he was included by curator Edward Steichen in a number of seminal exhibitions at the Museum of Modern Art, New York, including 51 American Photographers (1951) and The Family of Man (1955). It was Frank's Guggenheim Fellowship, however, awarded in 1955, that allowed him to pursue an ambitious project on his own terms. Frank's archives are housed at the National Gallery of Art in Washington D.C.