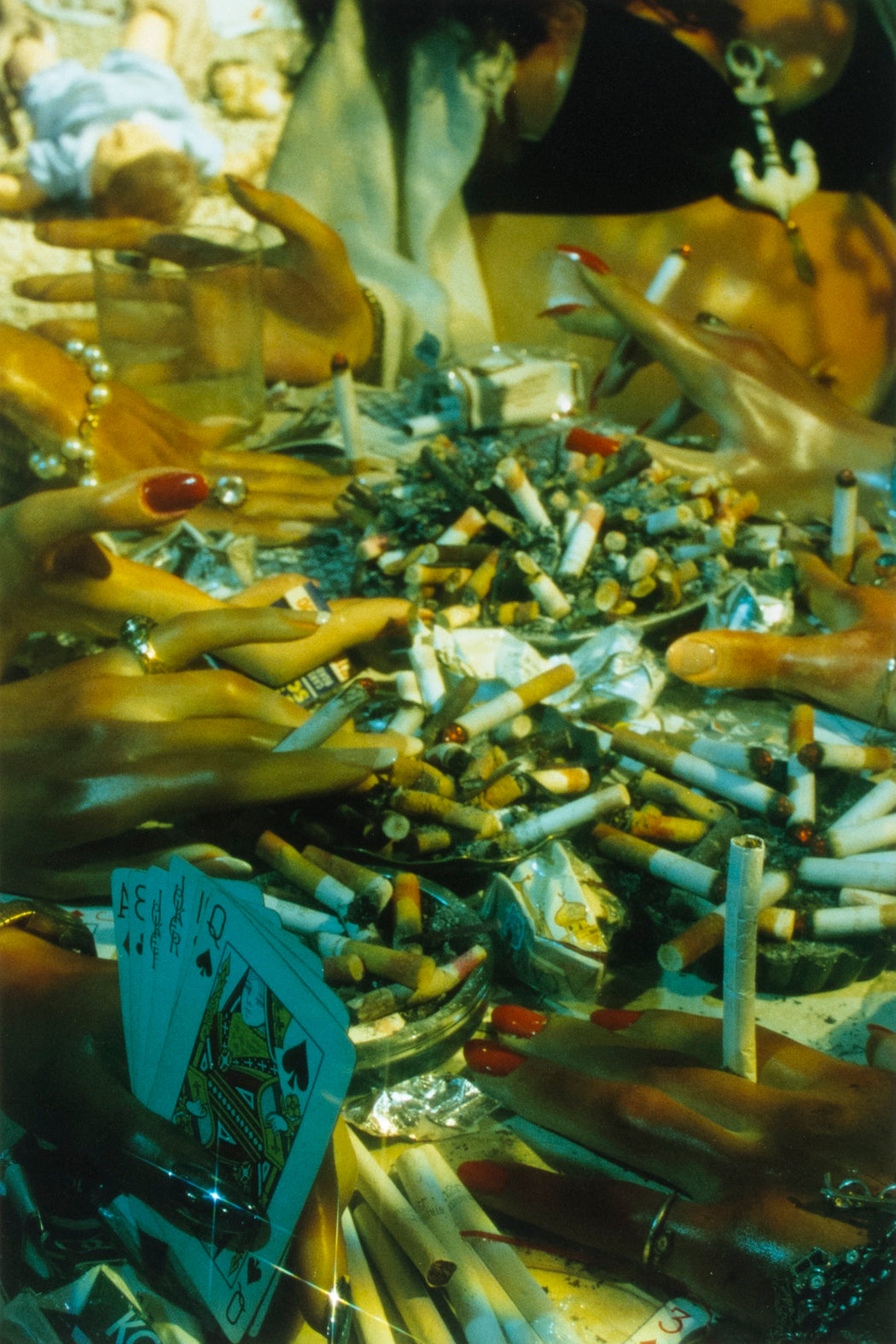 Untitled [Cigarettes and cards] by Cindy Sherman
Stephen Bulger Gallery (
Toronto, ON)
Need help?
Call or text us at (416) 639-1512
.
Learn about our
Shipping & Returns policy
.
Have a question?
Read our FAQ
.
Artwork Info
About the Artist
About this Photograph
1988
Chromogenic print
Signed and dated, in ink, au verso
Printed in 1994

Cindy Sherman (b. 1954) is an American artist best known for her conceptual photography, including her signature Untitled Film Stills. She works in series, typically photographing herself in a range of costumes and personas. To create her photographs, Sherman shoots alone in her studio, assuming multiple roles as author, director, make-up artist, hairstylist, wardrobe mistress, and model.

Sherman is a recipient of a MacArthur Fellowship Genius Grant. Her works are in many prominent private and institutional art collections.

–Adapted from Wikipedia.

This image was made while Sherman was creating her body of work, Disaster(1986 – 1989). With this series, Sherman moved beyond the performative imagery that made her famous, as in Untitled Film Stills (1977 – 1980), and pushed her image making towards the grotesque. Here, Sherman sets fragmented body parts in chaotic scenes, which are visually disorientating and disturbing.

Over the years Cindy Sherman has released a handful of images to select charities in support of their fundraising efforts. This photograph was made specifically to help the famed San Francisco organization, The Friends of Photography, a nonprofit organization started by Ansel Adams, and others, in 1967 to promote photography as a fine art.