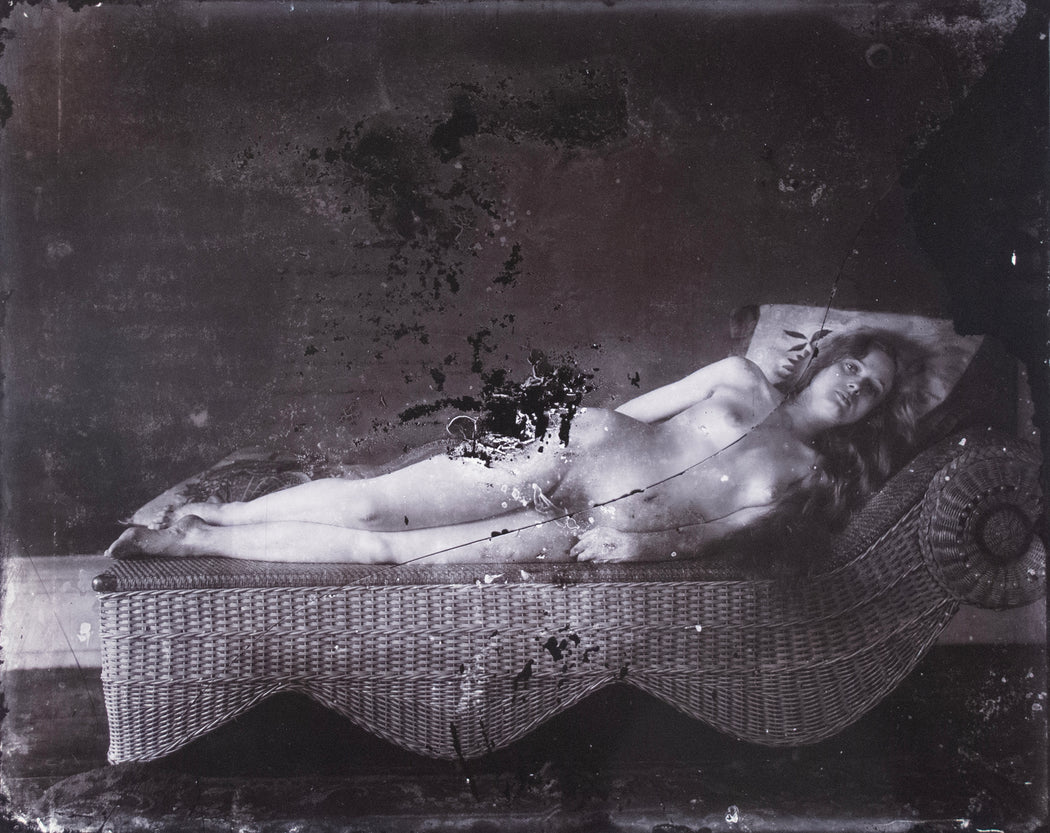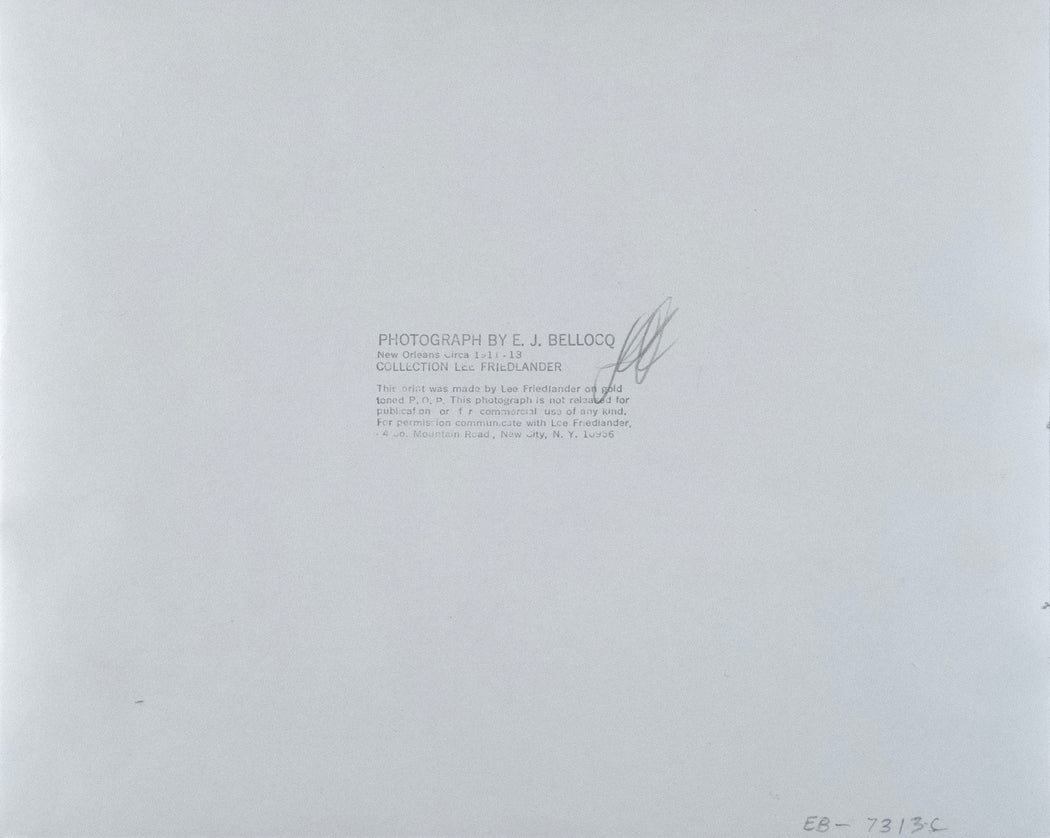 Untitled, (woman on wicker chaise) from Storyville, New Orleans by John Ernest Joseph Bellocq
Stephen Bulger Gallery (
Toronto, ON)
Need help?
Call or text us at (416) 639-1512
.
Learn about our
Shipping & Returns policy
.
Have a question?
Read our FAQ
.
Artwork Info
About the Artist
1910-1915
Printing Out Paper, gold toned
Studio stamp and signed by Friedlander, in ink, au verso
Printed by Lee Friedlander, circa 1980



E.J. Bellocq is a mysterious figure in the history of photography. His photographs did not become well-recognized until nineteen years after his death, and little is known about his life or his creative intentions. Active as a commercial photographer in the 1910s, he made at least eighty-nine portraits of prostitutes in a brothel in Storyville, the fabled red-light district of New Orleans. It is unclear whether these were commissioned as advertisements for the brothel's potential clients or -- probably more likely -- intended for Bellocq's own pleasure.

His portraits are remarkable for the relaxed demeanor of the women, unusual for photographs produced with the glass plates and relatively long exposure times Bellocq used. The qualities of familiarity and casual intimacy in these portraits intrigued Lee Friedlander, who purchased Bellocq's negatives from an antique-book dealer in New Orleans in 1966. After Friedlander's prints from the negatives were exhibited at the Museum of Modern Art in 1970, Bellocq's pictures won wide public exposure and he came to be included in standard histories of photography.

There are two publications of Bellocq's photographs: E.J. Bellocq: Storyville Portraits (1970) and Bellocq: Photographs from Storyville, the Red Light District of New Orleans (1996), an enlarged reprint. Bellocq is said to have made photographs on commission for the Foundation Company, a shipbuilding concern, and to have documented the opium dens of New Orleans's Chinatown, but none of these images seem to have survived.