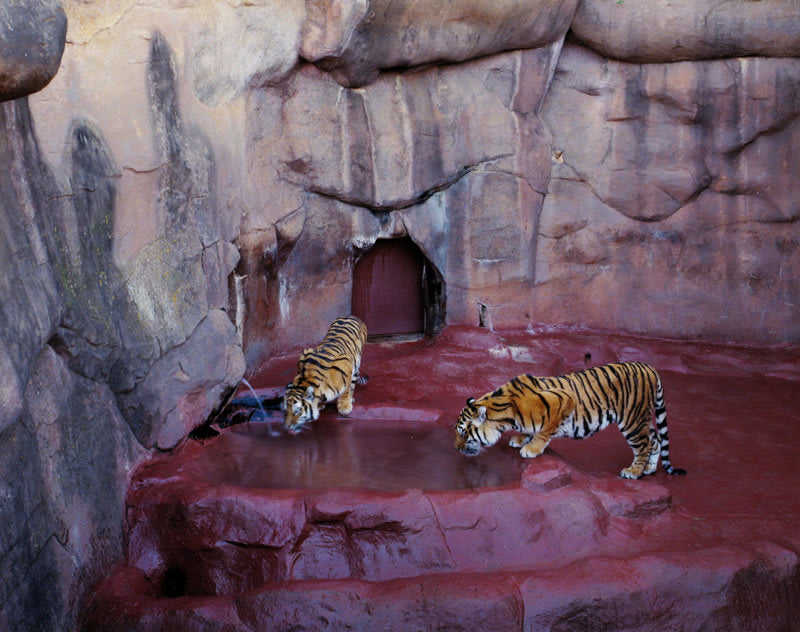 Tigers, Oklahoma City by Volker Seding
Stephen Bulger Gallery (
Toronto, ON)
Need help?
Call or text us at (416) 639-1512
.
Learn about our
Shipping & Returns policy
.
Have a question?
Read our FAQ
.
Artwork Info
About the Artist
Artist News
1987
Chromogenic print mounted to archival board
Signed, titled, dated, and editioned, in pencil, au mount recto
Artist's stamp, in ink, au mount verso
Printed in 1993
Edition of 50 (#26/50)

Volker Seding studied under master photographer Klaus Berger in Hannover, Germany, and while at art school, he studied drawing, painting, and later cinematography. He immigrated to Canada in 1966 where he worked as a cinematographer doing documentary films, industrial commercials, and feature films. In 1976, he returned to his first love, photography, and worked solely as an artist until his untimely death in 2007. His many different photographic projects are connected by a common aesthetic that is sculptural, precise, and always beautiful.

Read our blog post about artist editions HERE

A major Canadian museum is in the midst of making an important acquisition of his work from several different series.