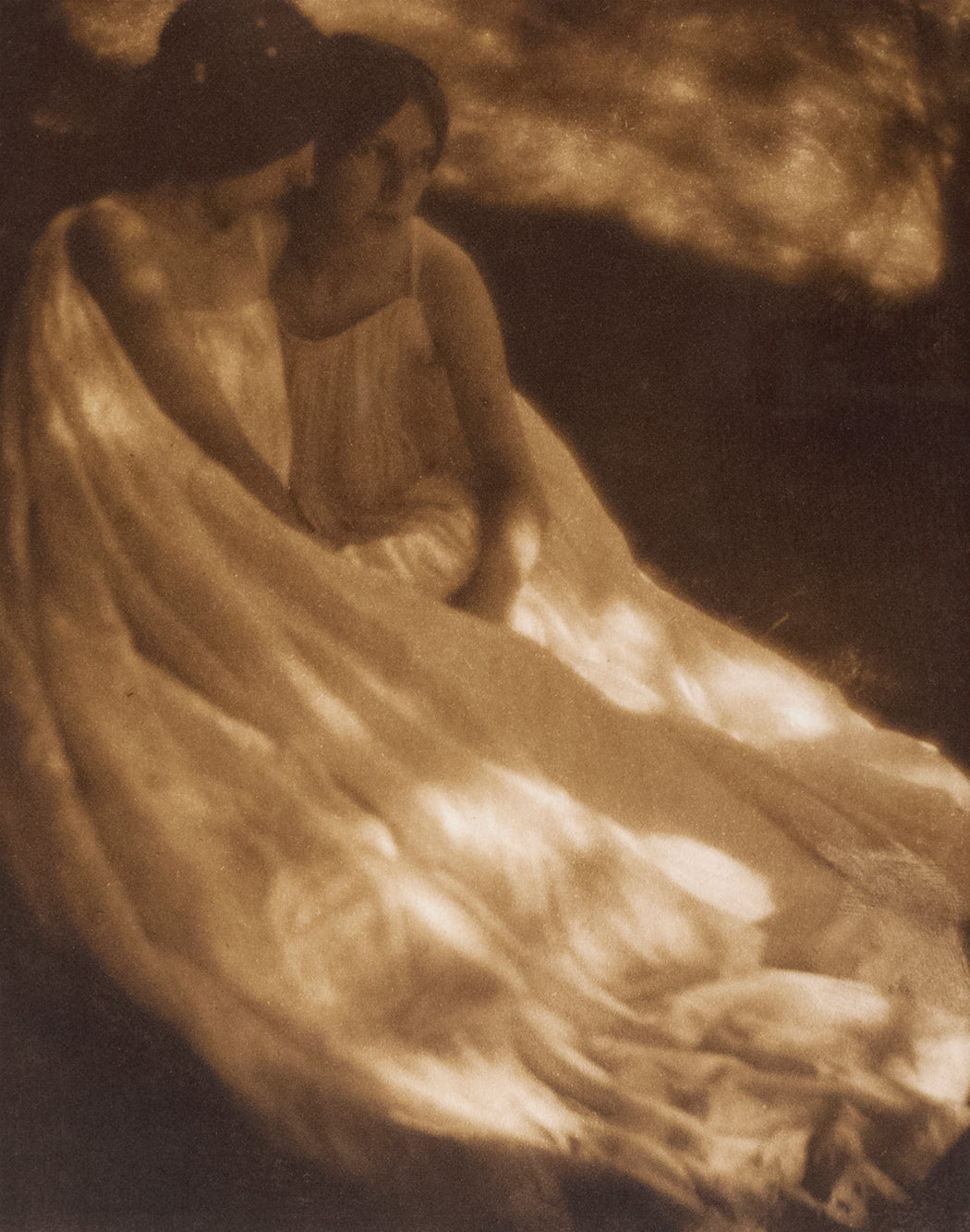 The Burning of Rome by George Seeley
Stephen Bulger Gallery (
Toronto, ON)
Need help?
Call or text us at (416) 639-1512
.
Learn about our
Shipping & Returns policy
.
Have a question?
Read our FAQ
.
Artwork Info
About the Artist
About this Photograph
1907
Photogravure on period paper
Unframed

Published in Camera Work, October 1907, 20:11

George Seeley (American, 1880-1955) was a student of painting and drawing in Boston when he met Fred Holland Day, who introduced him to the pictorial possibilities of photography. His debut came in 1904, when Seeley exhibited fourteen photographs in the First American Photographic Salon in New York. A reviewer enthused: "Mr. Seeley is the new man for whom we are always on the lookout, and his advent among pictorialists will be the sensation of the year." The statement proved true. Critical of the exhibition but supportive of Seeley's work, Alfred Stieglitz invited Seeley to join the Photo-Secession, with which he remained for six years, exhibiting and publishing his photographs.

After the break with Stieglitz's group, declining interest in the Pictorialist aesthetic and the increasing unavailability of platinum paper after World War I contributed to the demise of Seeley's photographic career. He continued to exhibit his work into the 1930s, although he had practically ceased to make new work.

Source: Getty Museum

George Seeley often recruited his sisters as models. He made dreamy, moody photographs that he printed on platinum paper. Seeley's photography is known for soft focus, subtle tones, and compositions that have a painterly feel. He remained a dedicated pictorialist long after the style of picture making had fallen out of fashion.

This photogravure was originally included in a copy of Issue No. 20, October 1907, of Camera Work, Alfred Stieglitz's ground-breaking photography journal.