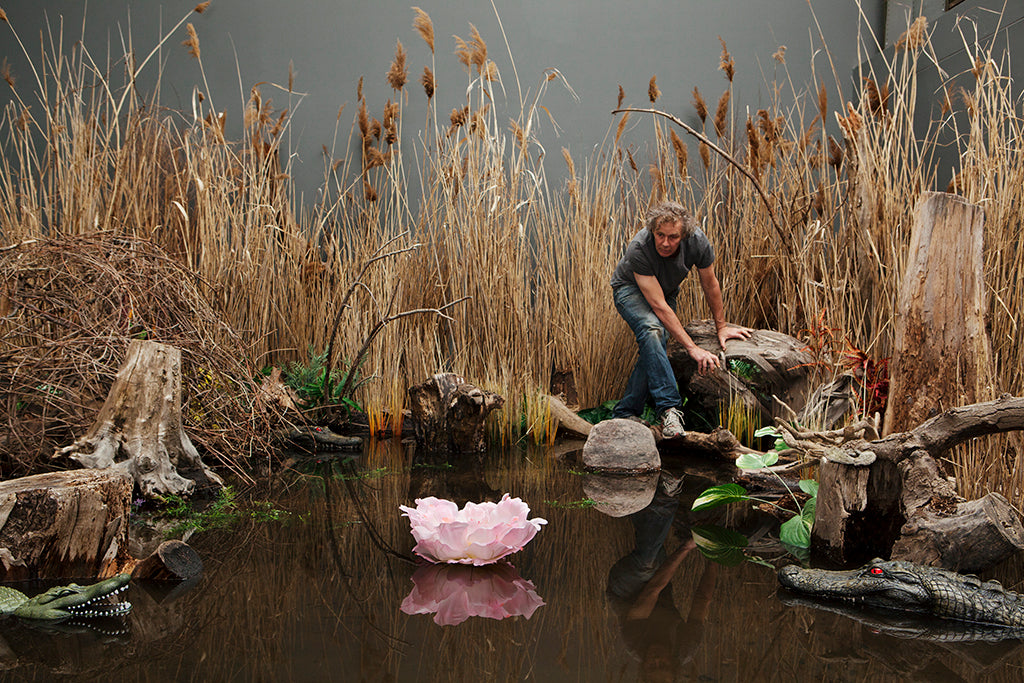 Swamp by Max Dean
Stephen Bulger Gallery (
Toronto, ON)
Need help?
Call or text us at (416) 639-1512
.
Learn about our
Shipping & Returns policy
.
Have a question?
Read our FAQ
.
Artwork Info
About the Artist
Artist Docs
2014
From the series "I'm Late, I'm Late"
Chromogenic print mounted to archival board
Signed, titled, dated, and editioned, in pencil, au mount verso
Printed in 2015
Unframed
Edition of 8 + 3 AP (#1/8)

Max Dean is an artist who works with ideas, concepts and emotions visually. His kinetic and interactive sculptural installations are exhibited and collected internationally. Trained as an art historian Max's work reflects his comfort and ingenuity in working and mixing both digital and analog technologies. One of his best-known artworks, The Robotic Chair, a generic-looking wooden chair with the capacity to fall apart and put itself back together, was featured as part of Chicago's Museum of Science and Industry touring exhibition "Robot Revolution". Max is a recent recipient of the Governor General's Award for Excellence in the Visual Arts.

The 2020 documentary Still Max chronicles the artist's treatment for prostate cancer and explores the core vulnerabilities of being human. Purchase a streaming link via Hot Docs.