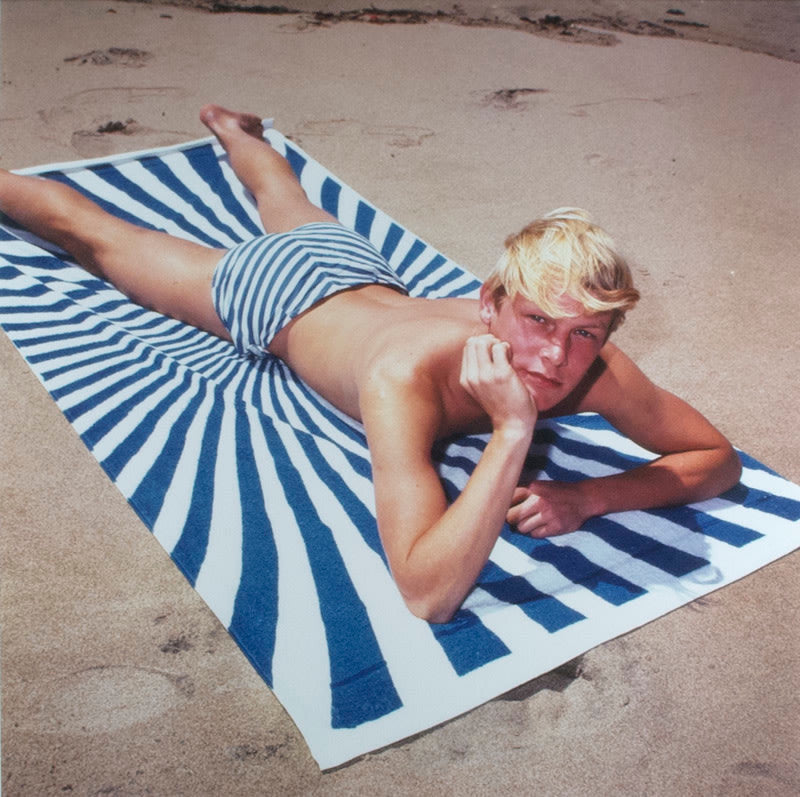 Sean Patrick, Malibu Beach by Mel Roberts
Stephen Bulger Gallery (
Toronto, ON)
Need help?
Call or text us at (416) 639-1512
.
Learn about our
Shipping & Returns policy
.
Have a question?
Read our FAQ
.
Artwork Info
About the Artist
About this Photograph
1968
Cibachrome print on archival paper
Signed, titled, dated, and editioned, in ink, au recto
Printed circa 2000
Edition of 50 (#6/50)

Mel Roberts was active in the 1950s to the early 80s, and his work often appeared in a magazine called Young Physique. He used Rolleiflex cameras and made approximately 50,000 photographs of some 200 models, most of which were friends and lovers enjoying a hedonistic lifestyle of sunny Los Angeles.

PROVENANCE/This print: This Cibachrome print was purchased after year 2000 directly from the photographer, in a proposed edition of 50 that was not fully printed. It is not to be confused with the posthumous prints being currently made on different types of photographic papers. The image is of Sean Patrick, one of his most famous models, who seemed to epitomize the California surfer look that Roberts loved.