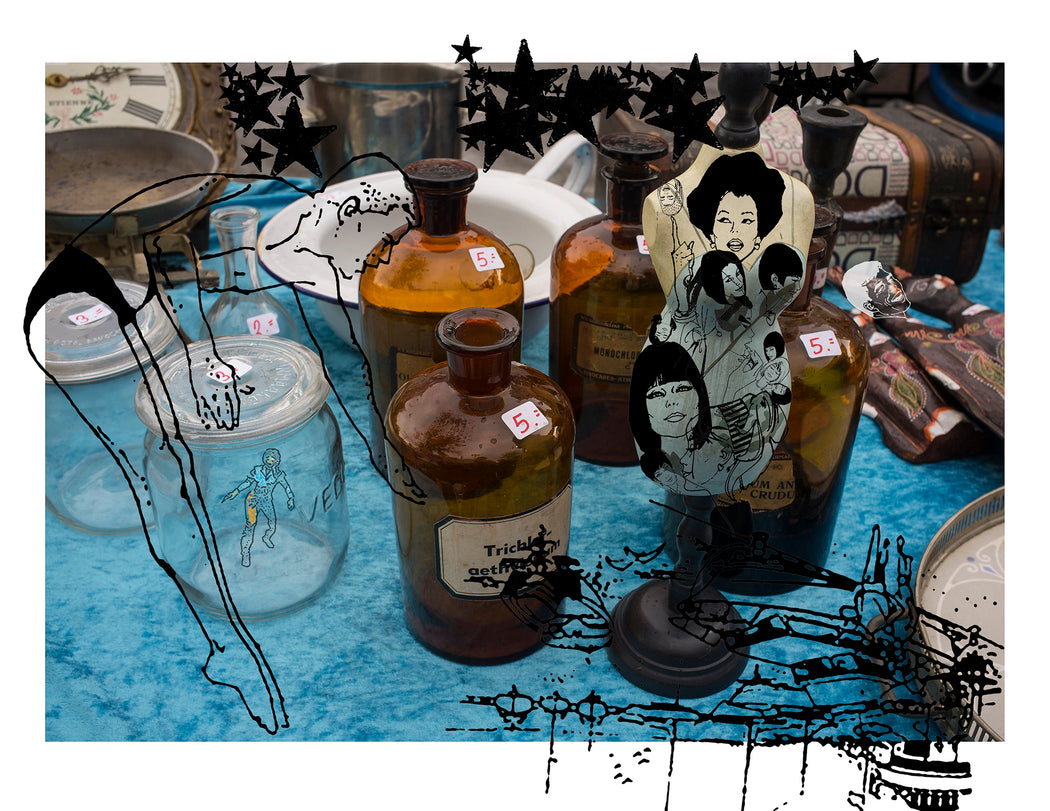 Plongeon (histoires de) by Ève Cadieux
Galerie.a (
Quebec City, QC)
Need help?
Call or text us at (416) 639-1512
.
Learn about our
Shipping & Returns policy
.
Have a question?
Read our FAQ
.
Artwork Info
About the Artist
2021
Inkjet printing on rag paper Photo Rag Hahnemühle
Signed and dated, in pencil, au verso
Edition of 5
Unframed

Montreal native Ève Cadieux has lived and worked in Quebec City for many years. She graduated from Université de Montréal with a Bachelor of Art History and Fine Arts, and a Master of Art History. In 2016, she was finalist for the Videre artists' award for her VU gallery exhibition (PETITS) VESTIGES ANNONCÉS.

Ève Cadieux's work has been shown widely around Quebec, Canada, and abroad. Her photo series LES ANTRES (a collection documenting collectors) was part of the traveling exhibition Obra-Colección. El artista como coleccionista, (Collection Works: The Artist as Collector), curated by Joan Fontcuberta and presented in Barcelona (Foto Colectania), Valladolid (Sala San Benito) and Almería (Centro Andaluz de la Fotografía). Notable solo exhibitions include Games and Remains (Gallery 44, Toronto), Le costumier (La chambre blanche, Quebec City), Traquer les trépas (Galerie José Martinez, Lyon and Galerie Yergeau, Montreal, Cabinet d'un imposteur sincère (La Station, Nice), Les Antres (Galerie José Martinez, Lyon), and Les Lieux-valises (Occurrence, Montreal).

Ève Cadieux's work is held in many prestigious collections: the Musée national des beaux-arts du Québec circulating collection of Quebec artists (CPOA, MNBAQ); Quebec's national library (Bibliothèque et Archives nationales du Québec (BAnQ); Library and Archives Canada (LAC); Université de Montréal; Loto-Québec; Musée d'art de Joliette (MAJ); and Museo de Arte Eduardo Minnicelli (MAEM, Argentina).

Ève Cadieux was coordinator and then artistic and executive director of the VU artist-run centre from 2002 to 2011. Today, in addition to her prolific art practice, she works as a curator and a college art teacher.