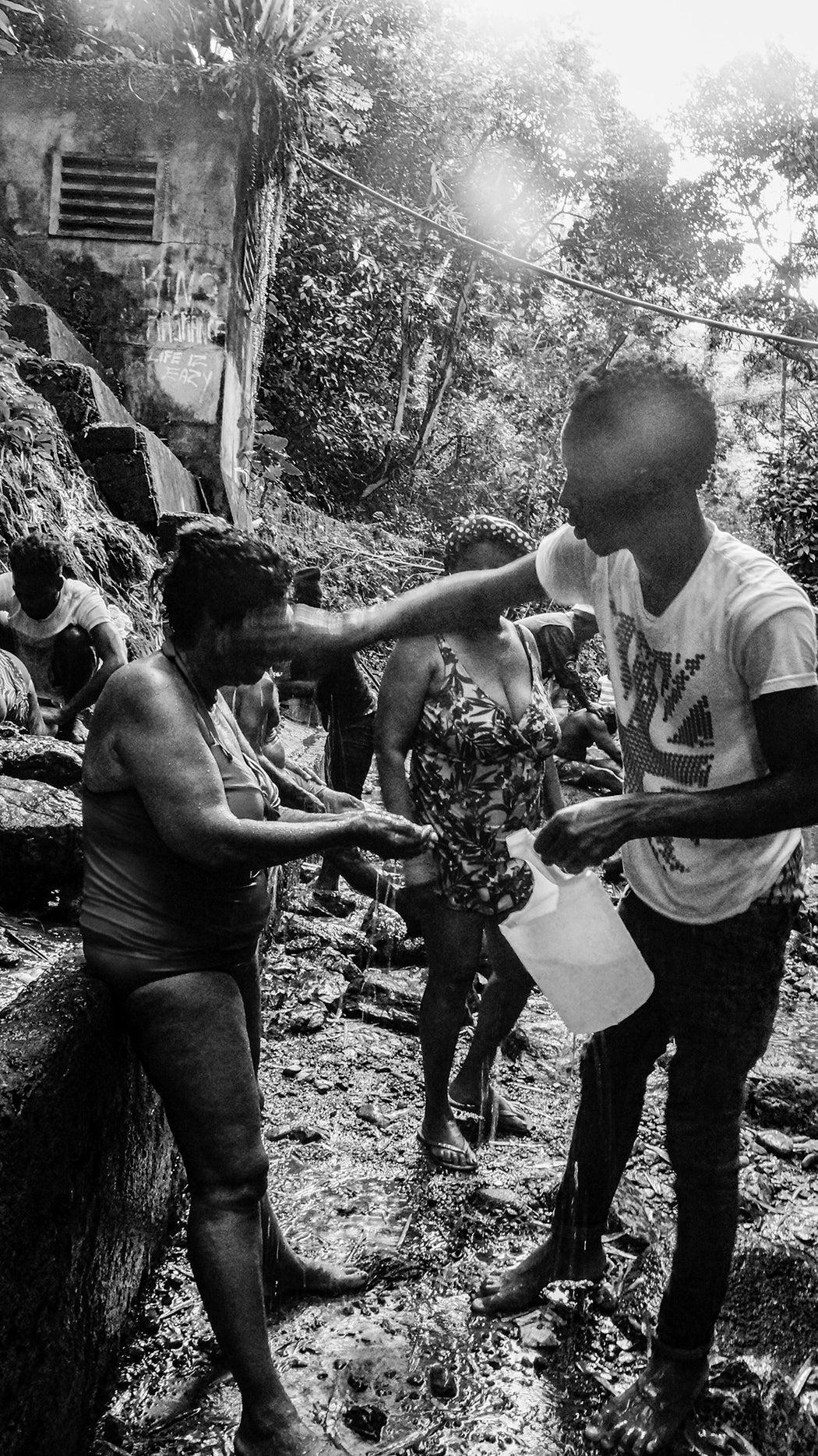 Pimento Rub by Christina Leslie
Stephen Bulger Gallery (
Toronto, ON)
Need help?
Call or text us at (416) 639-1512
.
Learn about our
Shipping & Returns policy
.
Have a question?
Read our FAQ
.
Artwork Info
About the Artist
2018
Pigment print on archival paper
From the series "Morant Bay"
Signed, au verso
Unframed

20 x 16 inch | Edition of 5 + 1 AP
42 x 36 inch | Edition of 5 + 1 AP

Christina Leslie is an artist based in Toronto, Canada. She earned her B.F.A. in 2006 at OCADU in Toronto and her M.F.A. at the Savannah College of Art and Design in Georgia, USA in 2022. Leslie was a speaker at the SPE conference in Philadelphia in 2010 and a panelist for the Position as Desired symposium at the Royal Ontario Museum in 2011.

Her photographs have been featured in numerous publications; most recently in the UK magazine MURZE in three of their issues (2019 and 2020), in Divide Art Magazine (2021) in Art Seen Magazine (2022).

She has had an extensive exhibition career and has been featured at such major Canadian and International institutions like: The GAMU (2009) The Royal Ontario Museum (2010), Canada's Pier 21 (2010) and The Art Gallery of Windsor (2017).

Her series Morant Bay was shown in two solo exhibitions in April 2020. One was part of the Scotiabank Contact Photography Festival at BAND Gallery in Toronto and three prints from the series were transformed onto billboards as part of Vancouver's Capture Festival, both curated by Dr. Julie Crooks.

Leslie was part of the exhibition When night stirred at Sea: Contemporary Caribbean Art at PAMA in Brampton in fall 2020. She was also in the May 2021 Scotiabank Contact photography festival exhibition Movers and Makers at Prefix ICA in Toronto curated by Betty Julian.

She is also a member an all-female photography collective called the Silver Water Collective.

Much of her photographic practice revolves around the themes of de-colonialism, identity, immigration, issues of marginalization, history, memory, race, and her West Indian heritage. She often utilizes text and alternative and historical photographic processes to produce her photographs.