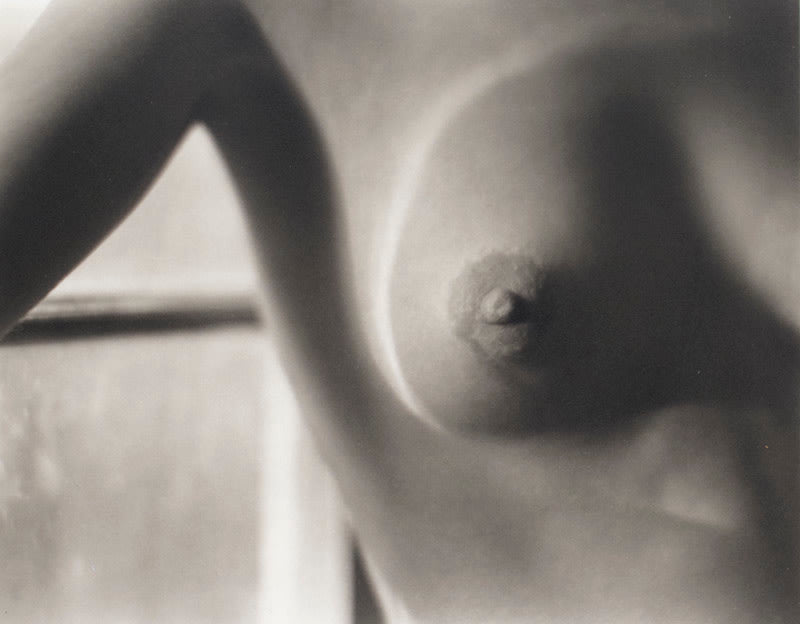 Nude by Edward Weston
Stephen Bulger Gallery (
Toronto, ON)
Need help?
Call or text us at (416) 639-1512
.
Learn about our
Shipping & Returns policy
.
Have a question?
Read our FAQ
.
Artwork Info
About the Artist
About this Photograph
1920
Platinum print on watercolour paper
Includes special limited edition book, "Edward Weston: Nudes", by Charis Wilson, published by Aperture. 1st printing.
Signed and editioned, in ink, by Charis Wilson.
Edition 258 of 350.
Brown buckram slipcase with gilt titling to spine and front cover.
Book dimensions: 10 x 11 ¾ inch (25.4 x 29.85 cm), 116 pages.
Provenance: Phillips, Toronto, 1979
Titled and dated, in pencil, annotated, "Negative by Edward Weston, printed under the supervision of Cole Weston", in ink, au mount verso
Printed circa 1972

Edward Weston (1886-1958) was an American photographer. Widely considered a master of 20th century photography, Weston photographed an increasingly expansive set of subjects, including landscapes, still-lifes, nudes, portraits, genre scenes, and even whimsical parodies. He is credited with forging a quintessentially American, and specially Californian, approach to modern photography because of his focus on the people and places of the American West.

In 1937, Weston was the first photographer to receive a Guggenheim Fellowship, and over the next two years he produced nearly 1,400 negatives using an 8 × 10 view camera. Some of his most famous photographs were taken of the trees and rocks at Point Lobos, California, near where he lived for many years.

— adapted from Wikipedia

This platinum print is accompanied by a limited edition book that was published in 1972 under the supervision of Edward's youngest son, Cole. It quickly became an entry way for many collectors to evolve from collecting books, to collecting photographs and often the prints have become separated from their books. Luckily, this set was kept together, and in excellent condition, by the owner who is selling it.