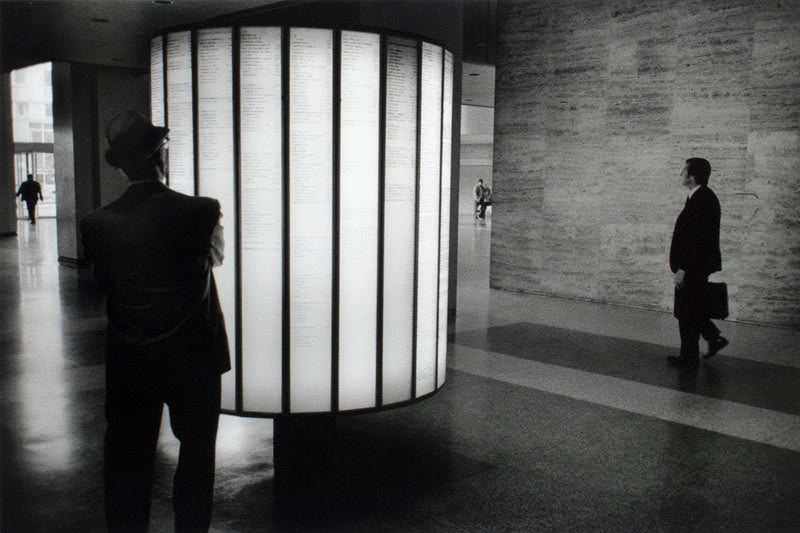 Montreal by Viktor Kolář
Stephen Bulger Gallery (
Toronto, ON)
Need help?
Call or text us at (416) 639-1512
.
Learn about our
Shipping & Returns policy
.
Have a question?
Read our FAQ
.
Artwork Info
About the Artist
Artist News
1972
Gelatin silver print
Signed, titled, dated, and editioned, in pencil, au verso
Printed in 2010
Edition of 10 (#2/10)

Czech photographer Viktor Kolar emigrated to Canada following the 1968 Warsaw Pact invasion of his homeland. Initially settling in British Columbia, Kolar's photography transitioned from capturing generic landscapes toward documenting his bewilderment of his adopted surroundings. He soon relocated to Toronto, and then Montreal, where he began to gain attention and build a following.

Canada, 1968-1973 is comprised of black and white photographs taken by Kolar during his five-year sojourn in Canada. The work offers the viewer an impassioned eye on Canadian society during a period of change, with austere compositions that evoke a time of modernization against a backdrop of traditional life. He captures details that, at the time, only an outsider would see as profound.

Kolar returned to Czechoslovakia in 1973, where his stature as an educator and documentary photographer continues to enjoy great respect.