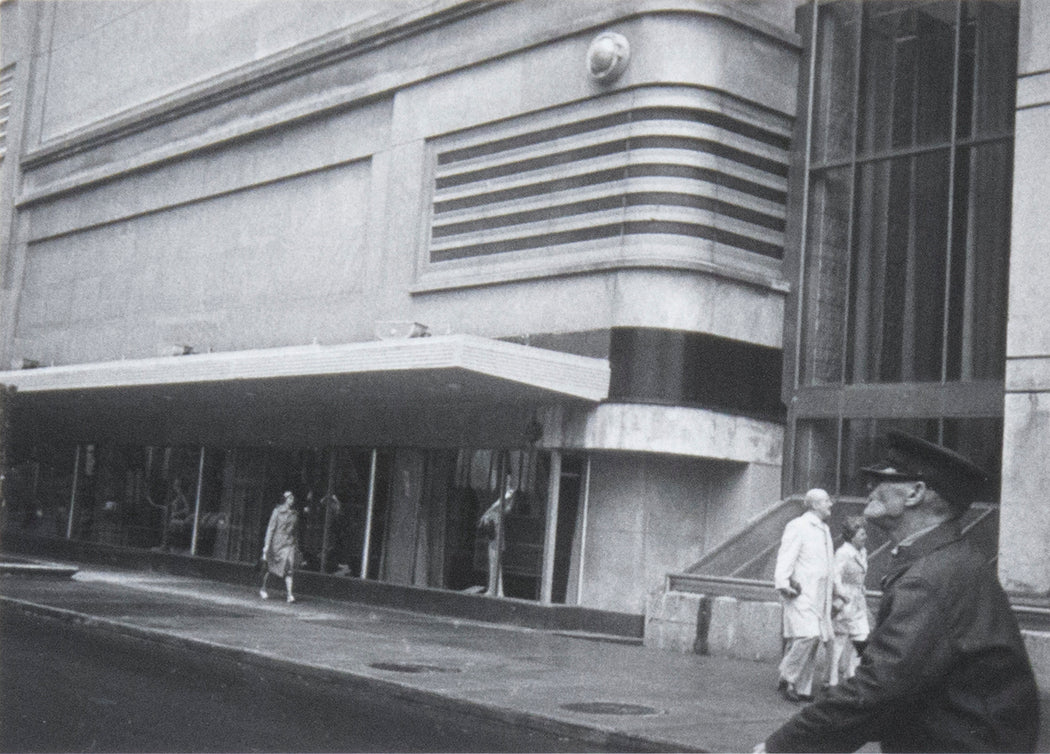 MN:XXXVI-22-77 by Charles Gagnon
Stephen Bulger Gallery (
Toronto, ON)
Need help?
Call or text us at (416) 639-1512
.
Learn about our
Shipping & Returns policy
.
Have a question?
Read our FAQ
.
Artwork Info
About the Artist
1977
Gelatin silver print
Signed by Michiko Gagnon, titled, and dated, in pencil, estate stamps, in ink, au verso
Printed circa 1977
Edition of 10 (#10/10)

Charles Gagnon (born Montréal, May 23, 1934; died April 16, 2003) is a major figure in Canadian contemporary art who, along with Michael Snow, is one of the few multidisciplinary artists of his generation. A common theme in his many artistic experiments, whether painting, photography, collage, film, sound, or sculpture, is the material results of his eclectic yet reflective take on existence. His limitless curiosity and deep interest in astronomy, history, mathematics, and philosophy led him to create a fresh and eloquent body of work.

While studying, living, and working in New York City from 1955 to 1960, Gagnon pursued painting and photography. Returning to Montréal, Gagnon's impressive career is evidenced in the masterworks that he created in numerous mediums, which now grace important public and private collections across Canada and around the world.

Listed amongst his many awards are the Governor General's Award in Visual and Media Arts; Prix du Québec; Prix Paul-Émile-Borduas; Doctorat Honoris Causa, Université de Montréal; Chevalier, Ordre du Québec; and the The Donald Cameron Medal, Banff Centre.