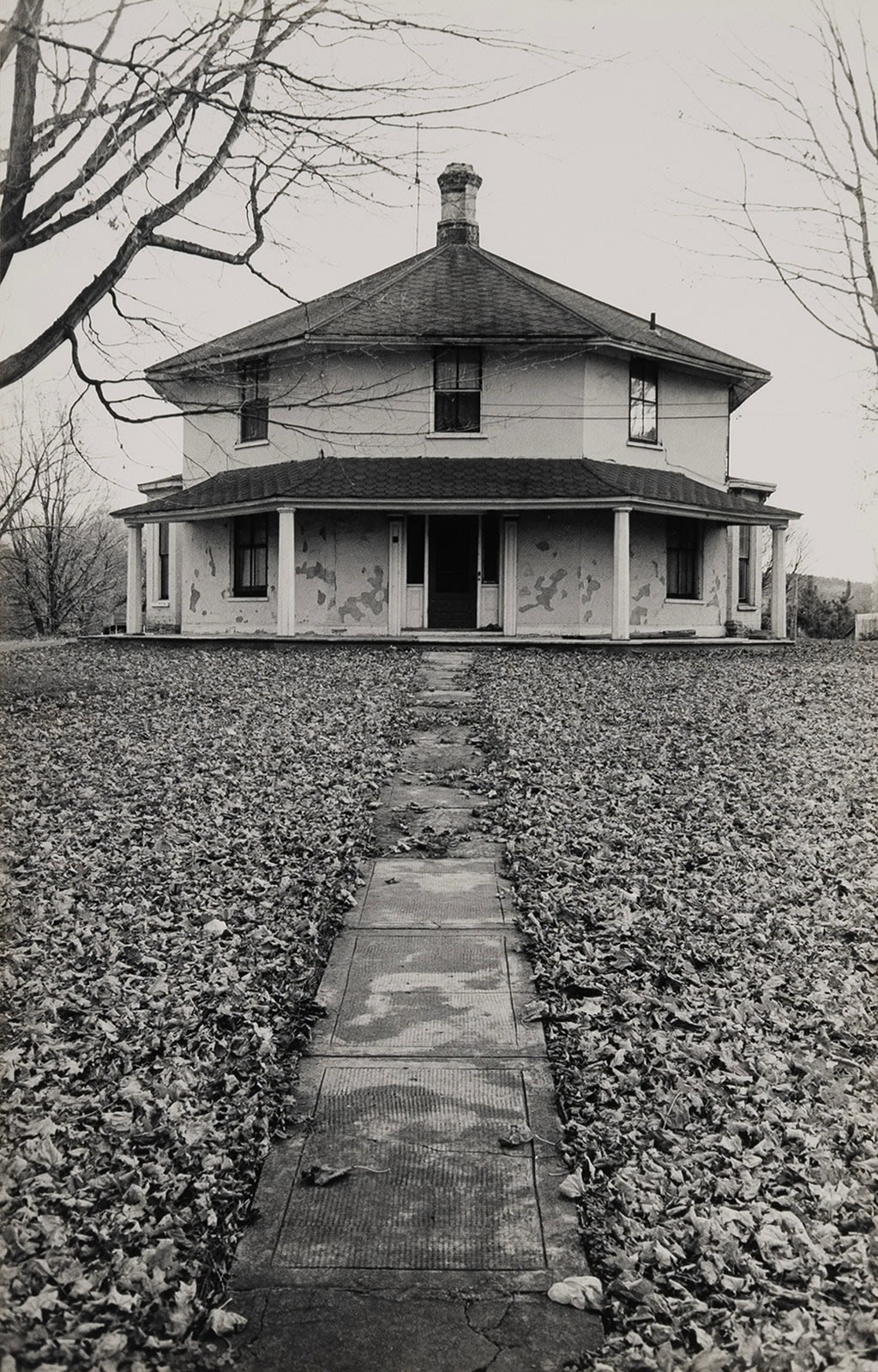 Martintown Store (Ontario Towns, Plate 39) by Ralph Greenhill
Stephen Bulger Gallery (
Toronto, ON)
Need help?
Call or text us at (416) 639-1512
.
Learn about our
Shipping & Returns policy
.
Have a question?
Read our FAQ
.
Artwork Info
About the Artist
circa 1975
Gelatin silver print mounted to period board
Initialed, in pencil, au mount recto
Titled and annotated "Gift of Ralph Greenhill, for Susan, Xmas 1975", in pencil, au mount verso
Ref# MR13
Printed circa 1975



Ralph Greenhill (1924-1996) was an artist, collector, and writer on photography who was known for several photo books including Rural Ontario, from 1969; Ontario Towns, from 1974; Engineer's Witness, from 1985; as well as the overview publication Canadian Photography: 1839-1920, released in 1979 and co-authored with Andrew Birrell. 

This photograph is included in the 1974 publication, Ontario Towns, a large-format book featuring 99 full-page black-and-white plates of buildings and vistas, each accompanied by a capsule description, and an introductory text that discusses the nature and development of buildings in the province. Greenhill's pictures are carefully and consistently composed portraits of buildings, generally taken from an angle yet strongly emphasizing the façade. The building customarily occupies the middle ground, leaving a provocatively inviting space between the observer and the structure.