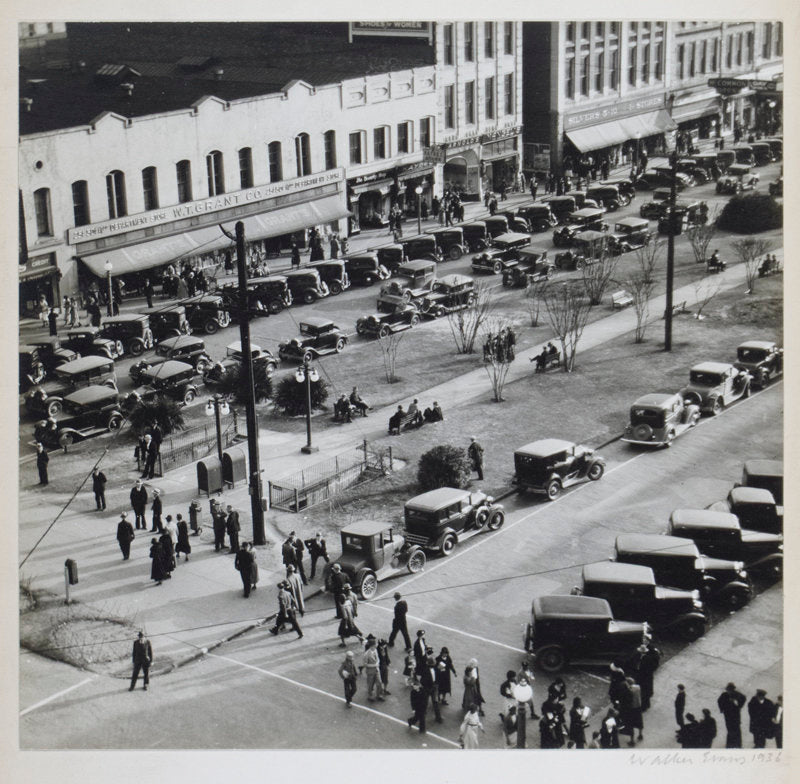 Main Street, Macon, Georgia by Walker Evans
Stephen Bulger Gallery (
Toronto, ON)
Need help?
Call or text us at (416) 639-1512
.
Learn about our
Shipping & Returns policy
.
Have a question?
Read our FAQ
.
Artwork Info
About the Artist
About this Photograph
13210
Gelatin silver print mounted to period board
Signed and dated, in pencil, au mount recto
Printed 1936

Walker Evans (1903-1975) established his legacy though his work in the 1930s documenting the effects of the Great Depression in the United States for the federal Farm Security Administration.

In 1938, New York's Museum of Modern Art granted Evans' work the prestigious honour of being the subject of the museum's first exhibition devoted to the output of a single photographer.

Evans rarely spent time in the darkroom making prints from his own negatives. He would only loosely supervise the making of most of his prints, sometimes attaching handwritten notes to negatives with instructions on some aspect of the printing procedure.

–Adapted from Wikipedia.

This photograph dates from Evans' time working for the Farm Security Administration. Commissioned to photograph life in America during the Great Depression, this photograph shows a bustling main street with cars parked in every available spot and pedestrians going about their business. Evans' photograph is a study of diagonal lines that appear to compress the action into a dynamic interplay of forms. It is mounted to period board, which bears his signature.