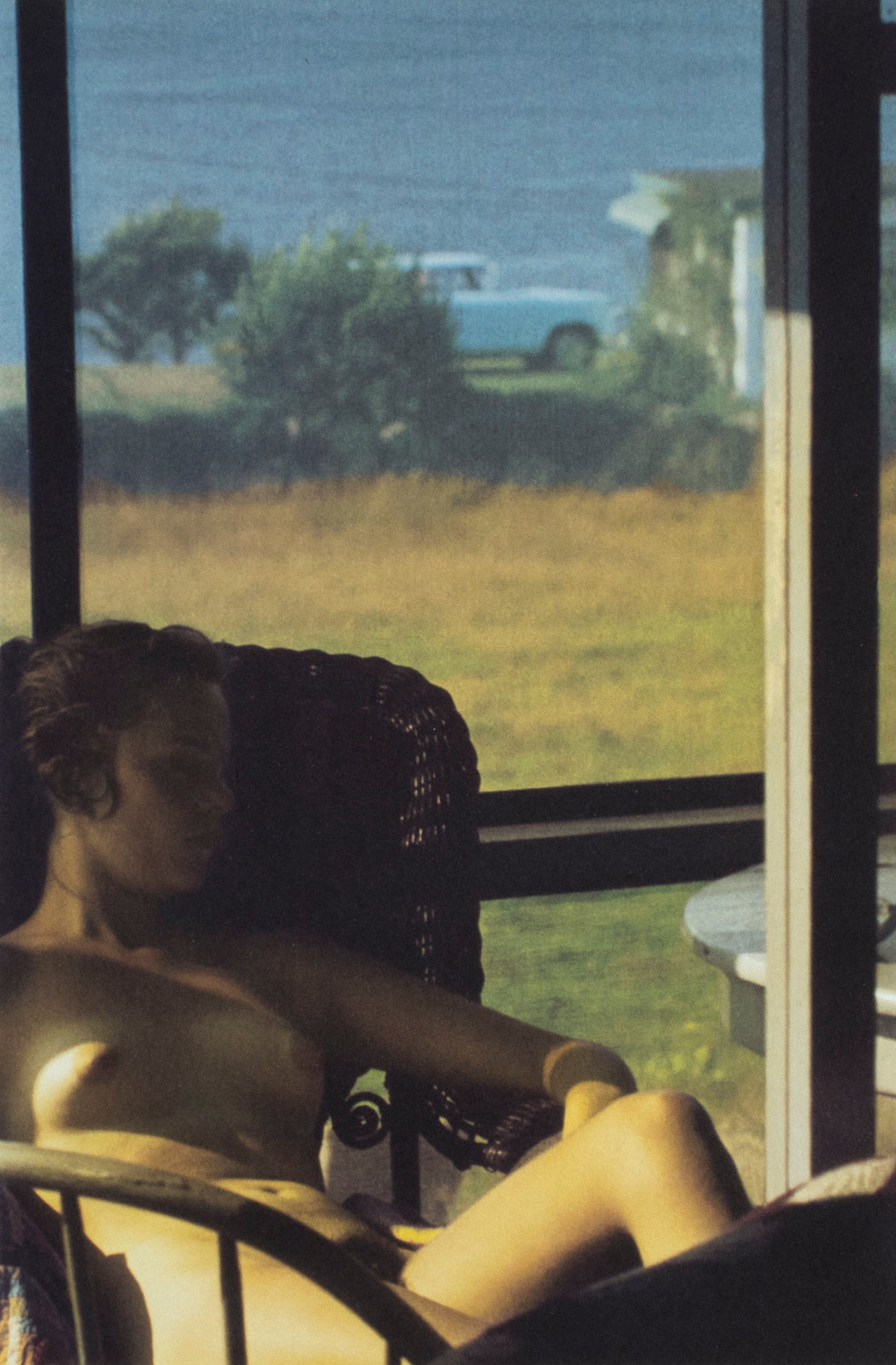 Lanesville by Saul Leiter
Stephen Bulger Gallery (
Toronto, ON)
Need help?
Call or text us at (416) 639-1512
.
Learn about our
Shipping & Returns policy
.
Have a question?
Read our FAQ
.
Artwork Info
About the Artist
About this Photograph
1958
Iris print on watercolour paper
Signed and editioned, in pencil, au recto
Edition 6 of 20
Printed circa 1999

Saul Leiter (American, 1923-2013), the son of a rabbi and distinguished Talmudic scholar, was born in Pittsburgh in 1923. Leiter's interest in painting began in his late teens. In 1946, when he was 23, he left the theological college he was attending in Cleveland and moved to New York City to pursue painting. Shortly after his arrival he met the Abstract Expressionist painter Richard Pousette-Dart, who was experimenting with photography. Leiter's friendship with Pousette-Dart, and soon after with W. Eugene Smith, along with the photography exhibitions he saw in New York, particularly Henri Cartier-Bresson's at the Museum of Modern Art in 1947, inspired him.

By 1948 Leiter had begun to experiment in color, largely using Kodachrome 35 mm film past its sell-by date. His main subjects were street scenes and his small circle of friends. Leiter made an enormous and unique contribution to photography with a highly prolific period in New York City in the 1950s. His abstracted forms and radically innovative compositions have a painterly quality that stands out among the work of his New York School contemporaries. His earliest photographs in black-and-white and color show an extraordinary affinity for the medium.

Edward Steichen included Leiter's black-and-white photographs in the exhibition Always the Young Strangers at the Museum of Modern Art in 1953. Steichen also included 20 of Leiter's color photographs in his slide talk "Experimental Photography in Color" at MoMA in 1957. Starting in 1958 the art director Henry Wolf published Leiter's color fashion work in Esquire and later in Harper's Bazaar. Leiter continued to work as a fashion photographer for the next 20 years and was also published in Show, Elle, British Vogue, Queen, and Nova.

In the early 1980s Leiter was faced with financial difficulties that forced the closure of his Fifth Avenue studio. For the next two decades he lived and worked virtually unknown. In 2006, with the help of the art historian Martin Harrison and Howard Greenberg Gallery, the groundbreaking monograph Saul Leiter: Early Color was published by Gerhard Steidl in Germany. What Leiter called his "little book" became an overnight sensation with worldwide distribution and firmly established the artist as an early pioneer in the history of color photography.

In 2006 the Milwaukee Museum of Art held the first U.S. museum show of Leiter's photographs. In 2008 Leiter traveled to Paris for his first European exhibition, at the Fondation Henri Cartier-Bresson. Also in 2008, Leiter had his first painting exhibition in 30 years, at Knoedler Gallery in New York. In 2012 he was the subject of Tomas Leach's highly acclaimed documentary Saul Leiter: In No Great Hurry, which continues to be shown at film festivals throughout the U.S., Europe, and Japan.

Leiter has been prominently featured in solo museum and gallery shows in the U.S. and Europe. His work is included in the collections of the Museum of Fine Arts, Houston; the Art Institute of Chicago; the Baltimore Museum of Art; the Victoria and Albert Museum; the National Gallery of Australia; the Whitney Museum of American Art; the Milwaukee Art Museum; the Yale University Art Gallery; and other prestigious public and private collections.

Source: SaulLeiterFoundation.org

This photograph is an early digital print using archival pigments. Delicate colour combinations can be quite difficult to render using the chromogenic printing process, which contains layers of colour imbedded under plastic. Digital printing allows careful control of minute details, so contrast and colour correction can be mastered like never before. Further, the laying down of colour pigments directly onto paper presents their true characteristics, so images such as this one can be printed to maximum advantage. One can see why Leiter, a master of colour photography whose talents gained renown rather late in his career, was interested in adopting this new way of printing.