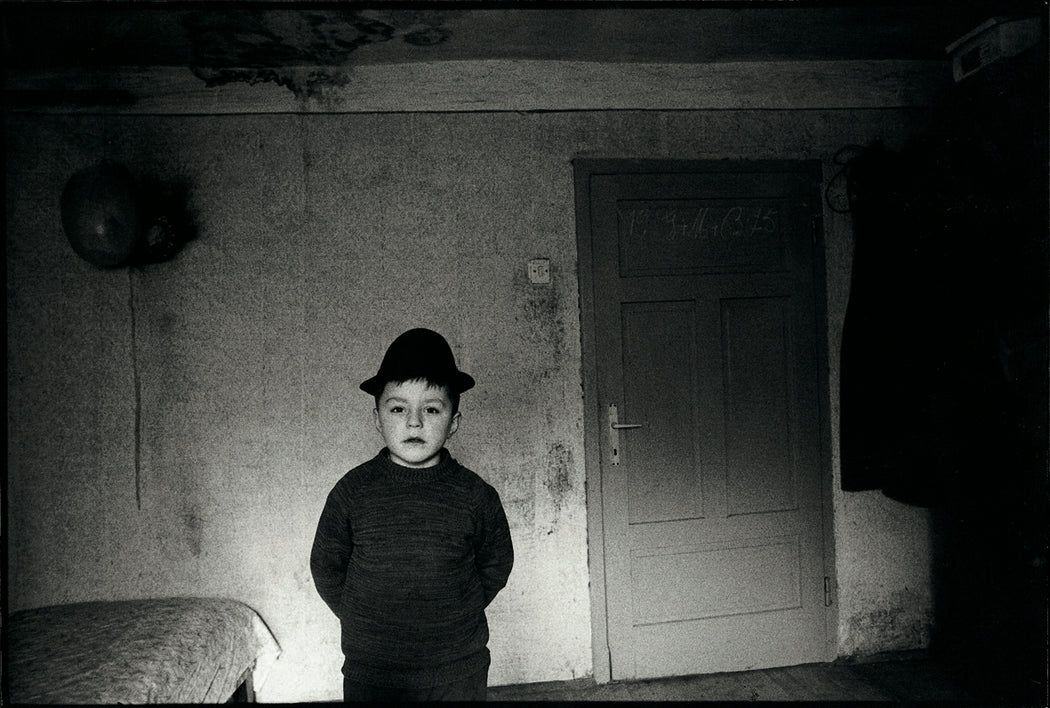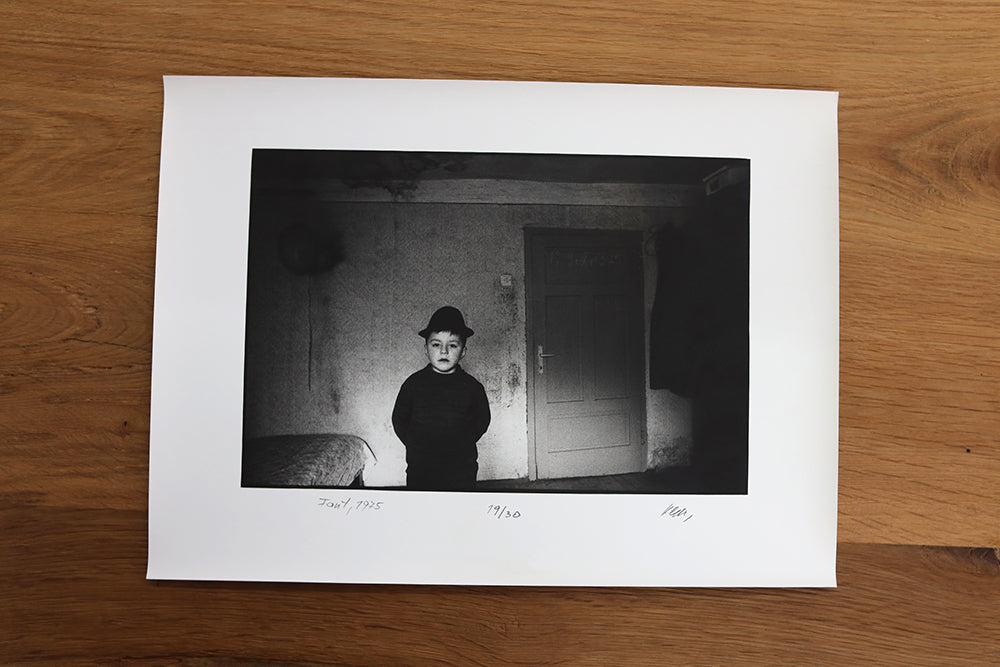 Lad 3 by Stojan Kerbler
Galerija Fotografija (
Ljubljana, Slovenia)
Need help?
Call or text us at (416) 639-1512
.
Learn about our
Shipping & Returns policy
.
Have a question?
Read our FAQ
.
Artwork Info
About the Artist
1975
Gelatin silver print
Signed and dated, in pencil, au recto
Unframed
Open Edition


Stojan Kerbler (1938) was born at Ptujska Gora. He was first proclaimed best exhibitor in Slovenia in 1969 and best exhibitor in Yugoslavia in 1970 (A FIAP). Since then he received several awards for his work in photography, among them the prestigious award of the Prešeren foundation in 1979 and an award for the highest achievement in art by the president of Slovenia. In 1977 the People of Haloze series was exhibited in the gallery of Eastman Kodak Company. In 1980 he received the FIAP Gold Medal for the exhibition in Landerneau, France.

Kerbler has received a total of 500 awards and prizes of which 120 were at international exhibitions. His works have been presented at more than 100 solo exhibitions in Slovenia, Austria, Bulgaria, Germany, Poland, Soviet Union, Spain, USA and Yugoslavia. In 2018 he exhibited in Ljubljana's Museum of Modern Art with a large retrospective exhibition. An overview catalogue was released along with the exhibition. In 2020, he received the Grand Prešeren award, the highest decoration in the field of artistic creation in Slovenia, for life work in art.

His work is included in several permanent museum and gallery collections, among them Museum of Modern Art Ljubljana; Collection of the International Association for Photographic Art FIAP, Gent, Belgium; Collection of the American Association for Photographic Art PSA, Darien, USA; Collection of the Photographic Association, Warsaw, Poland; Historical Collection FIAP, Reims, France; French Photographic Museum, Paris, France; Collection William Messer, USA; Museum of Contemporary Art, Belgrade, Serbia.