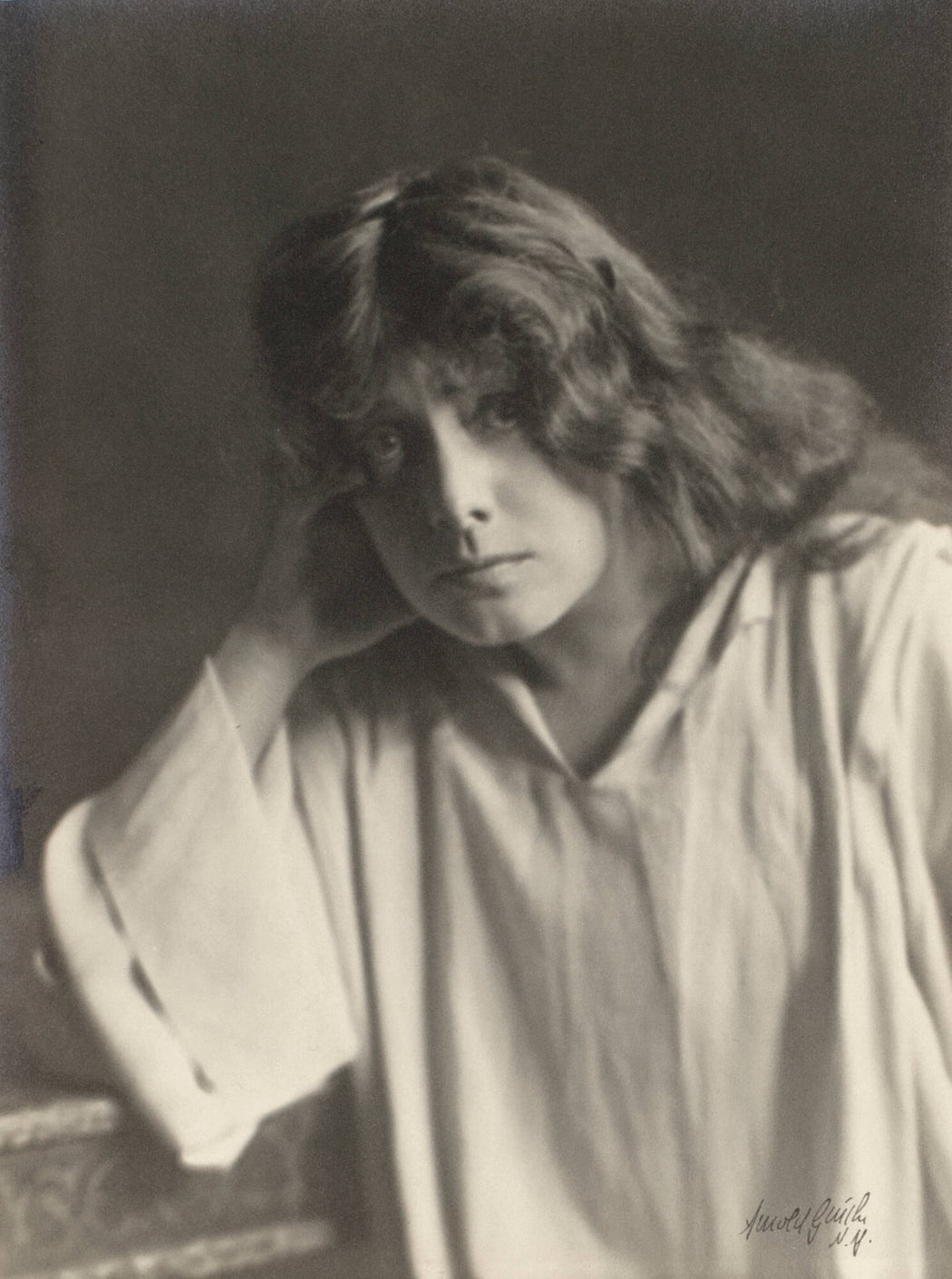 Julia Marlowe (Ophelia) by Arnold Genthe
Stephen Bulger Gallery (
Toronto, ON)
Need help?
Call or text us at (416) 639-1512
.
Learn about our
Shipping & Returns policy
.
Have a question?
Read our FAQ
.
Artwork Info
About the Artist
About this Photograph
circa 1916
Warm-toned silver bromide print hinged with linen to period board
Signed, in ink, au recto Provenance: David Mirvish Gallery, 1977
Printed circa 1916

Arnold Genthe (1869-1942) was a German-born, American photographer. He is best known for his photographs of San Francisco's Chinatown, the 1906 San Francisco earthquake, and for his portraits of notable people of the era: politicians, socialites, celebrities, and literary figures.

– Adapted from Wikipedia

This is a portrait of the famed actress Julia Marlowe, active from the early 1890s until retiring in 1924. She is best known for her performances in productions of Shakespeare's plays. This warm-toned print softens the directness of Marlowe's stare, capturing the angst of her portrayal as Hamlet's Ophelia.

Genthe signed the print, expertly, directly on the portrait in the lower right hand portion of the image, offering added authenticity to a type of photograph that is more often seen in cheap reproductions.