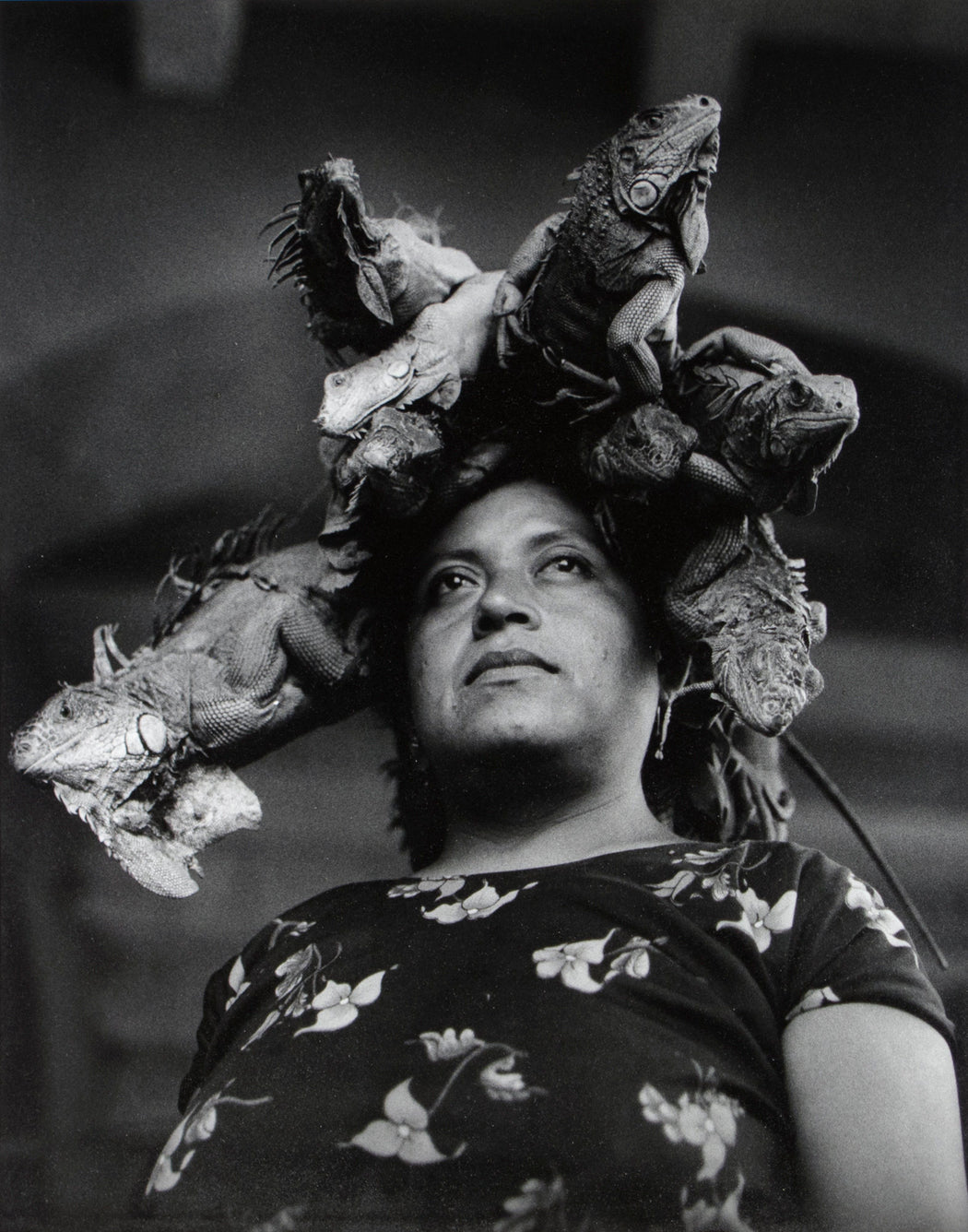 Juchitán by Graciela Iturbide
Stephen Bulger Gallery (
Toronto, ON)
Need help?
Call or text us at (416) 639-1512
.
Learn about our
Shipping & Returns policy
.
Have a question?
Read our FAQ
.
Artwork Info
About the Artist
About this Photograph
1979
Gelatin silver print
Signed, titled, and dated, in pencil, au verso
Printed circa 2000

Graciela Iturbide was born in 1942 in Mexico City. In 1969, she enrolled at the film school Centro de Estudios Cinematográficos at the Universidad Nacional Autónama de México to become a film director. However, she was soon drawn to the art of still photography as practiced by the Mexican modernist master Manuel Alvarez Bravo who was teaching at the University. From 1970-71 she worked as Bravo's assistant, accompanying him on his various photographic journeys throughout Mexico.

In 1978 Iturbide was commissioned by the Ethnographic Archive of the National Indigenous Institute of Mexico to photograph Mexico's indigenous population. Iturbide decided to document and record the way of life of the Seri Indians, a group of fisherman living a nomadic lifestyle in the Sonora desert in the north west of Mexico, along the border with Arizona, USA.

In 1979, she was invited by the artist Francisco Toledo to photograph the Juchitán people who form part of the Zapotec culture native to Oaxaca in southern Mexico. Iturbide's series that started in 1979 and runs through to 1988 resulted in the publication of her book Juchitán de las Mujeres in 1989.

Between 1980 and 2000, Iturbide accepted invitations to work in Cuba, East Germany, India, Madagascar, Hungary, Paris and the US, producing several important bodies of work. She has enjoyed solo exhibitions at the Centre Pompidou (1982), San Francisco Museum of Modern Art (1990), Philadelphia Museum of Art (1997), Paul Getty Museum (2007), Fundación MAPFRE, Madrid (2009), Photography Museum Winterthur (2009), and Barbican Art Gallery (2012), among others.

Iturbide is the recipient of the W. Eugene Smith Memorial Foundation Award, 1987; the Grand Prize Mois de la Photo, Paris, 1988; a Guggenheim Fellowship for the project Fiesta y Muerte, 1988; the Hugo Erfurth Award, Leverkusen, Germany, 1989; the International Grand Prize, Hokkaido, Japan, 1990; the Rencontres Internationales de la Photographie Award, Arles, 1991; the Hasselblad Award, 2008; the National Prize of Sciences and Arts in Mexico City in 2008; an Honorary Degree in photography from the Columbia College, Chicago in 2008; and an Honorary Doctorate of Arts from the San Francisco Art Institute in 2009. She continues to live and work in Mexico City.

– Adapted from GracielaIturbide.org

A signature image by this famed photographer, it is one of the most talked about portraits we know of. Most people are struck by the heroic stature of the woman depicted, whose stance brings Dorothea Lange portraits to mind. The pattern of her dress is somewhat disorienting because it takes most people a short while to notice the large iguanas adorning her head. The scale of this print, and its rich tonality, heighten the viewing experience.