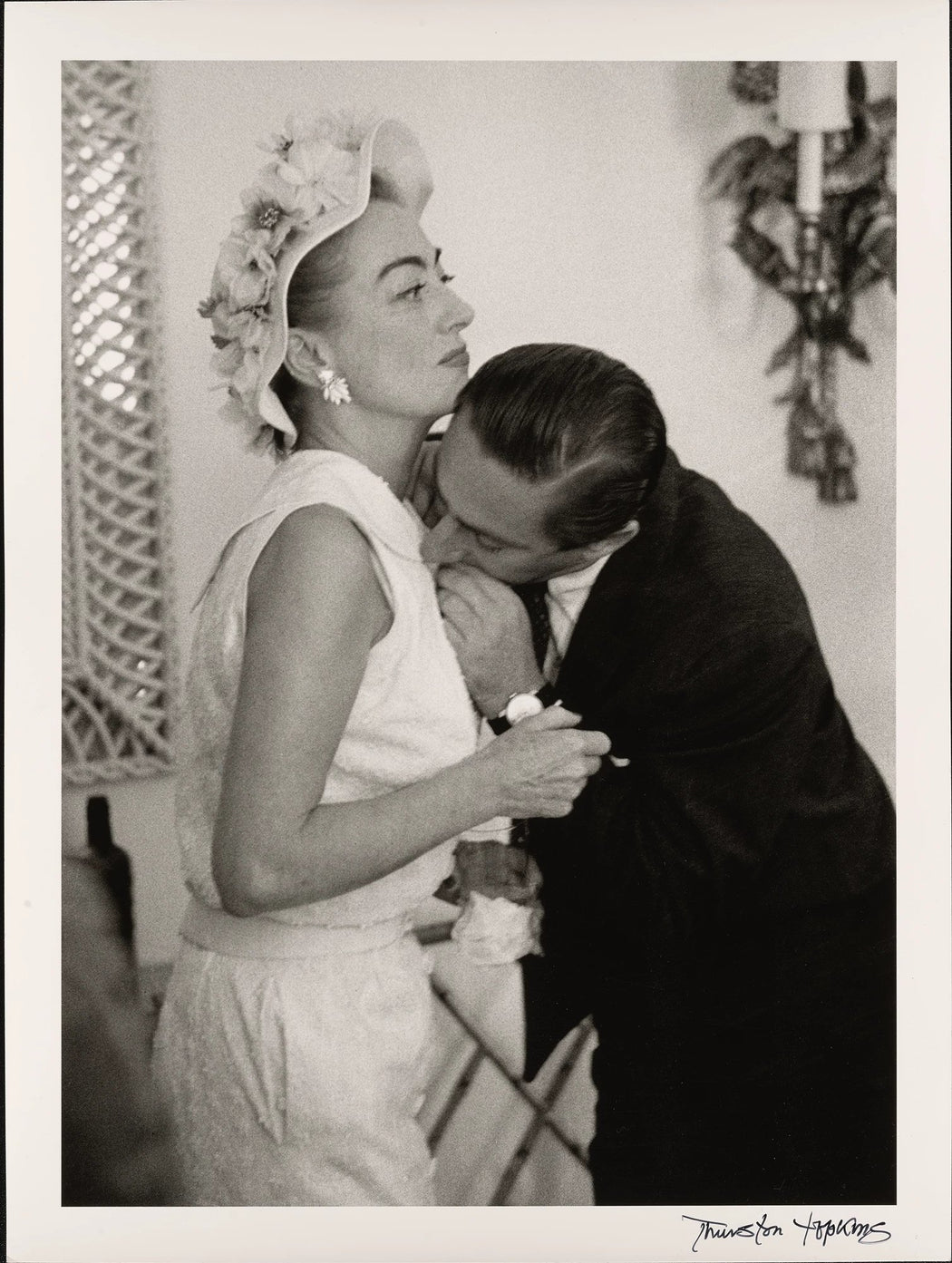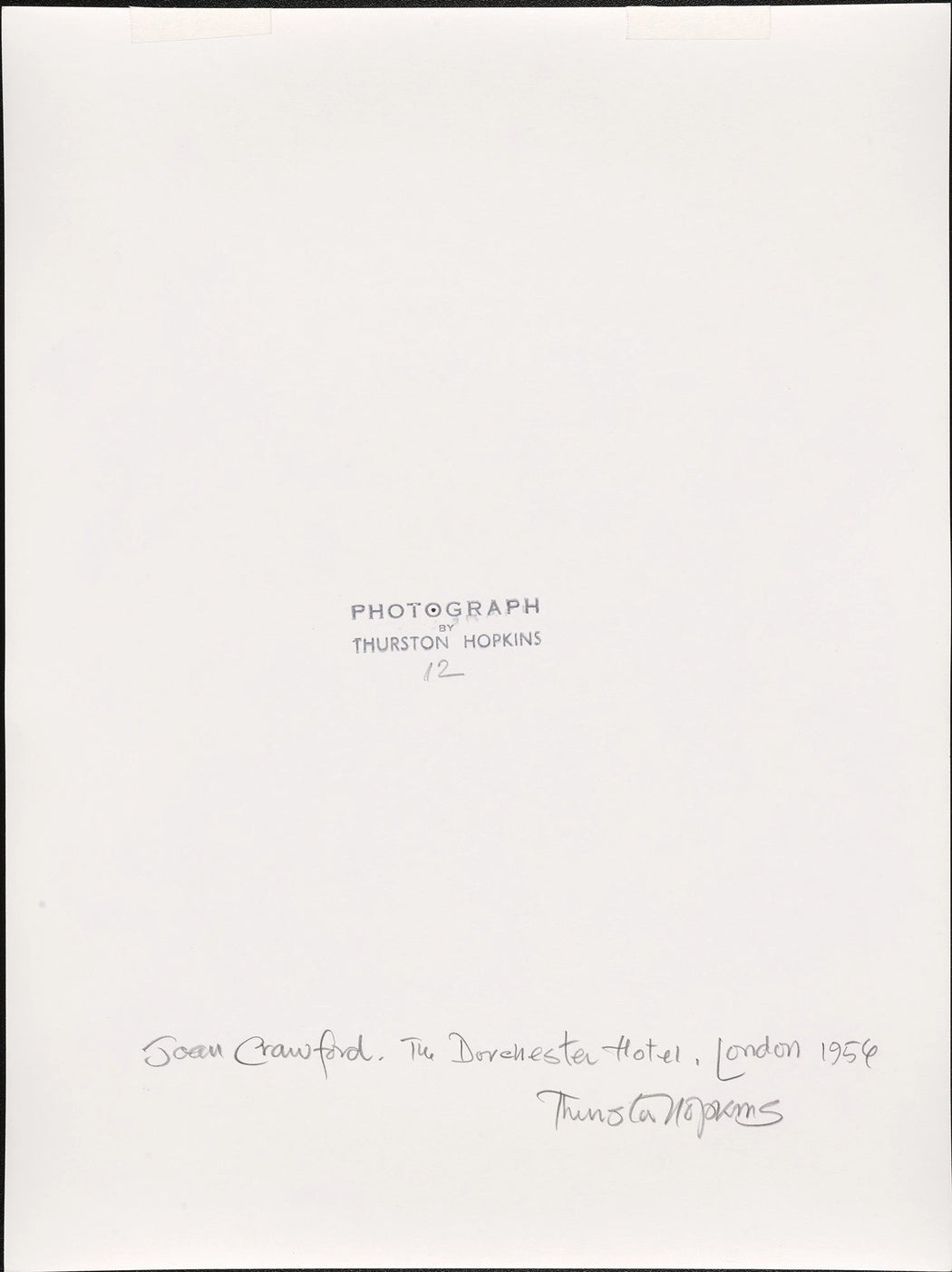 Joan Crawford by Thurston Hopkins
Getty Images Gallery (
London, UK)
Need help?
Call or text us at (416) 639-1512
.
Learn about our
Shipping & Returns policy
.
Have a question?
Read our FAQ
.
Artwork Info
About the Artist
1956
Silver gelatin print
Signed, in black ink, au recto
Signed, Titled, dated, and editioned, in pencil, au verso
Edition of 50 (#12/50)
Unframed
Image Credit: © Estate of Thurston Hopkins / Getty Images Gallery

Thurston Hopkins was born in South London in 1913. Trained as an illustrator at Brighton College of Art, he began work as a commercial illustrator upon graduation. He found the work sporadic, and as newspapers transitioned from illustration to photographs in the 1930s, he soon discovered, "the camera paid better than the brush." In 1936 he began full time work as a Fleet Street photographer but soon found the clichéd imagery and ruthless tactics required of press photographers tiresome. Picture Post,a new weekly illustrated magazine based on a European editorial formula, launched in 1938 and soon became a creative base for Hopkins. The magazine's pioneering practice of partnering photographers with writers was particularly inspiring and fit with his progressive ideals.