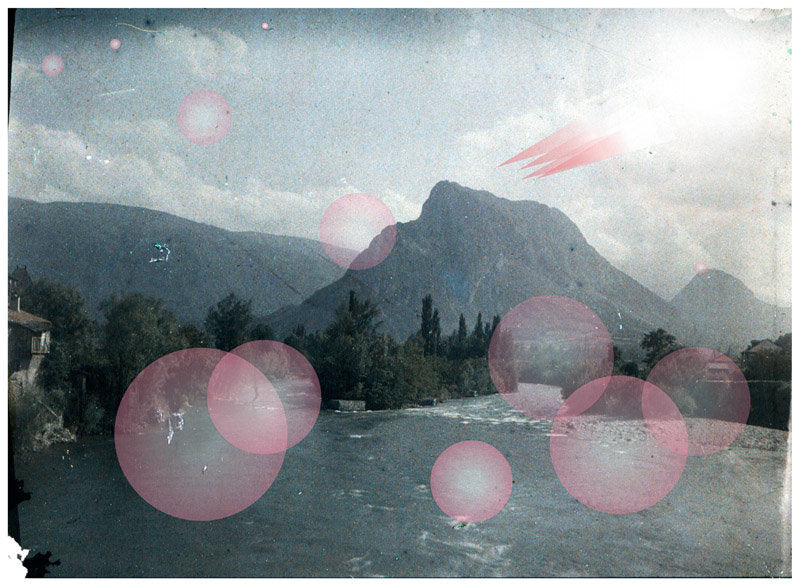 INTERNET MOUNTAINS 12 by Clive Holden
Stephen Bulger Gallery (
Toronto, ON)
Need help?
Call or text us at (416) 639-1512
.
Learn about our
Shipping & Returns policy
.
Have a question?
Read our FAQ
.
Artwork Info
About the Artist
Artist News
2015
Kodak Metallic Chromogenic paper flush mounted to archival board
Signed, titled, dated, and editioned, au mount verso
Printed in 2016
Edition 1 of 1 (+ 3 variants)

Clive Holden crosses boundaries between mediums and genres, exploiting the energy found in marginal territories. His ongoing INTERNET MOUNTAINS project is a manifestation of his interest in the mechanics of time and perception. Although these video and photo-based works are computer-rendered and manipulated, they fit – uncomfortably but recognizably – within the long tradition of landscape photography.

His compositions explore concepts of scale, the relationships suggested by the implied permanence and impermanence of our world, the delivery of information, and the transformative effects of time on memory and geography. As such, Holden's work invites viewers to engage with his art in an instinctual way.

Read our blog post about artist editions HERE.

In 2016, Holden's INTERNET MOUNTAINS project enjoyed significant attention, with works from the series selected as signature images in the marketing campaign of the Canadian Art Foundation's prestigious Canadian Art Gala. Earlier in 2016, artworks from INTERNET MOUNTAINS were presented as featured content at Toronto's Gardiner Museum as part of that city's annual CONTACT Photography Festival.

The artist is the subject of an in-depth interview, 'Climbing Internet Mountains: A Conversation with Artist Clive Holden", in Afterimage: The Journal of Media Arts and Cultural Criticism, vol. 42, no. 1, 2015.

Holden's work is explored and contextualized in "Between Flim, Video, and the Digital: Hybrid Moving Images in the Post-media Age", by Ji-hoon Felix Kim, Bloomsbury Academic, 2016.