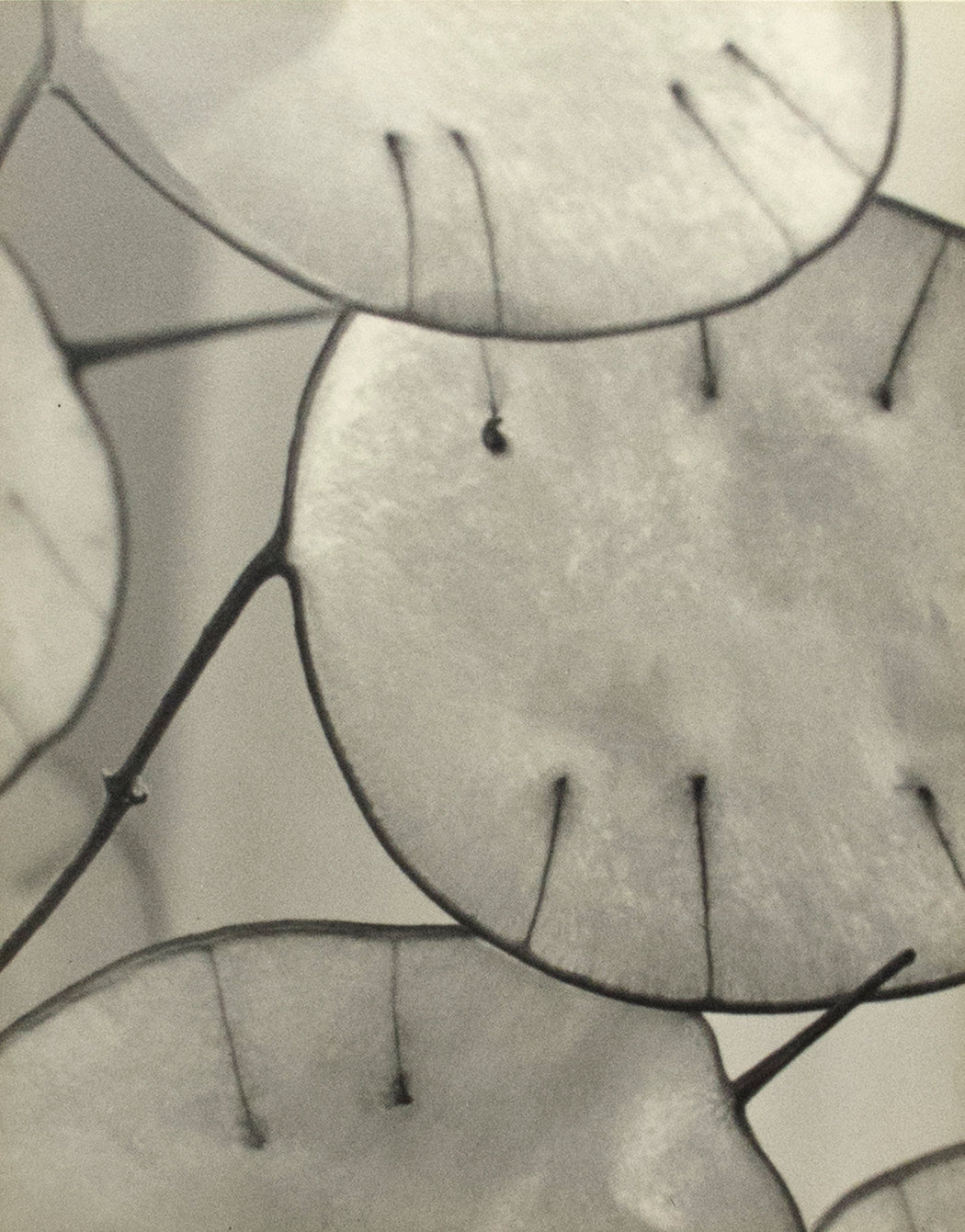 Honestly, Honesty [variant 2] by John Vanderpant
Stephen Bulger Gallery (
Toronto, ON)
Need help?
Call or text us at (416) 639-1512
.
Learn about our
Shipping & Returns policy
.
Have a question?
Read our FAQ
.
Artwork Info
About the Artist
About this Photograph
1937
Gelatin silver print mounted to period board
Signed, in pencil, au mount recto
Annotated, in pencil, au mount verso
Printed circa 1937

John Vanderpant (1884 – 1939) is among Canada's premier Modernist photographers. He produced his most important work in the 1920s and 30s. During these years, photography provided an important link between the artistic forefront and an emerging technological culture. Vanderpant took up the Modernist challenge, moving away from a soft-focused pictorial aesthetic to create sharply focused photographs of natural and industrial patterns and structures, such as his series Grain Elevators (1926–1936). He organized many photography exhibitions at his studio in New Westminster and later in Vancouver. He exhibited the work of Group f/64 photographers Imogen Cunningham and Edward Weston, as well as local artists.

– Adapted from: Art Gallery of Ontario

This photograph is representative of Vanderpant's approach to photography, which embraced a stripped down, modernist aesthetic that favoured a more "straight" style of photography above pictorialism. Often spiritually motivated, his pictures incorporated out-of-context close-ups, unusual angles, soft tones, and dramatic lighting to convey the sensual beauty of everyday objects like flowers, fruits, vegetables, and items of clothing. He would then crop, dodge, enlarge, or retouch an image to convey his "ideas in light".