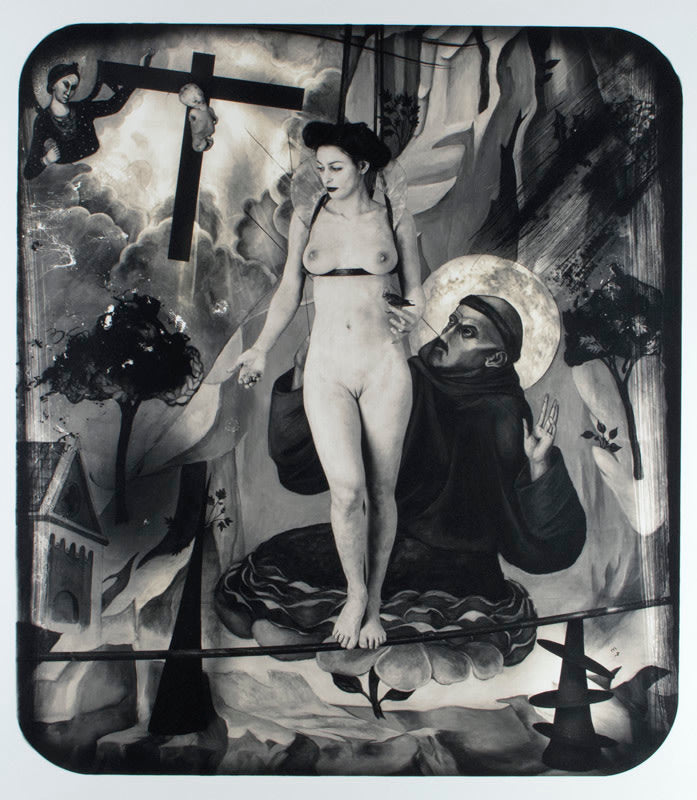 Histoire de la Civilization (blanche): Vénus préferée au Christ, Paris by Joel Peter Witkin
Stephen Bulger Gallery (
Toronto, ON)
Need help?
Call or text us at (416) 639-1512
.
Learn about our
Shipping & Returns policy
.
Have a question?
Read our FAQ
.
Artwork Info
About the Artist
About this Photograph
1997
Gelatin silver print
Signed, titled, dated, and editioned, in pencil, au verso
Printed circa 1997
Edition of 6 (#1/6)

One of the most provocative photographers of the last 30 years, Witkin's work has remained at the forefront of celebrating the macabre, making beautiful photographs using antiquated methods. He creates a world filled with disfigured bodies in elaborate allegorical tableaus that never cease to engage and repulse.

With his own morality a central theme in his work, Witkin references a rich collection of sources from literature, mythology, the art of the Renaissance and the baroque. Often there are homages to works from artists such as Caravaggio, Courbet, Dali, Max Earnst, Seurat and others.

PROVENANCE/This Print:

This is a well-known image from the mid-1990's, by which time he was one of the most popular, albeit least understood, visual artists. Purchased from an American gallery by a Toronto collector, the print's rich tones create an impossibly beautiful tableau to ponder.