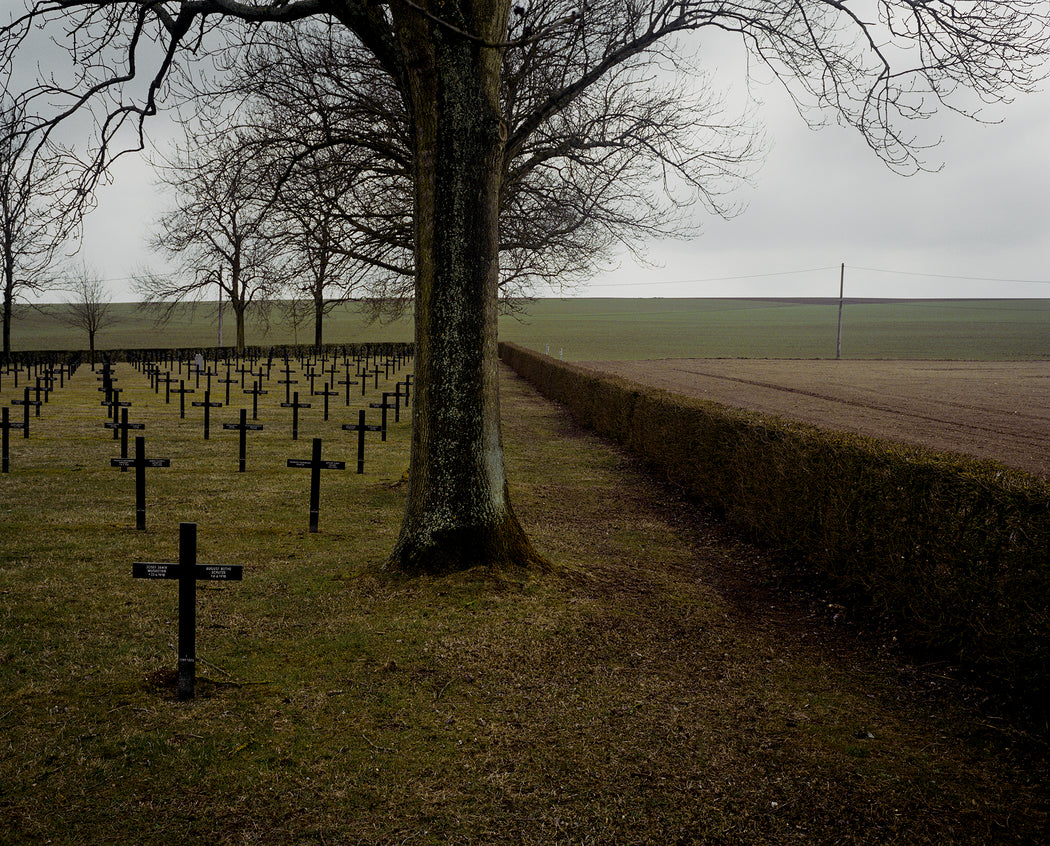 German Cemetery, Vermandovillers, Somme, Picardie, France by Bertrand Carrière
Stephen Bulger Gallery (
Toronto, ON)
Need help?
Call or text us at (416) 639-1512
.
Learn about our
Shipping & Returns policy
.
Have a question?
Read our FAQ
.
Artwork Info
About the Artist
2006
Pigment print on archival paper
Signed, titled, dated, and editioned, in ink, au verso
Printed in 2010
Edition of 10 (#4/10)
Unframed


Bertrand Carrière is a photographer and video artist who actively exhibits and publishes his work across Canada and in Europe. In last 35 years, Bertrand Carrière has put together a large body of photographic work that is varied and very personal.

Carrière's works can be divided in two main axes. First, there is a documentary approach that encompasses landscapes - small and vast - and portraits. Using time, memory and history, he explores stories that are bound to the land, traces of which persist to this day. Then in a second axe, he explores the intimate life around him.

In a daily practice, he explores reality for its fictional potential and autobiographical echoes. All his work goes to produce images that highlight the irregularities and poetical ambiguities of the visible world.