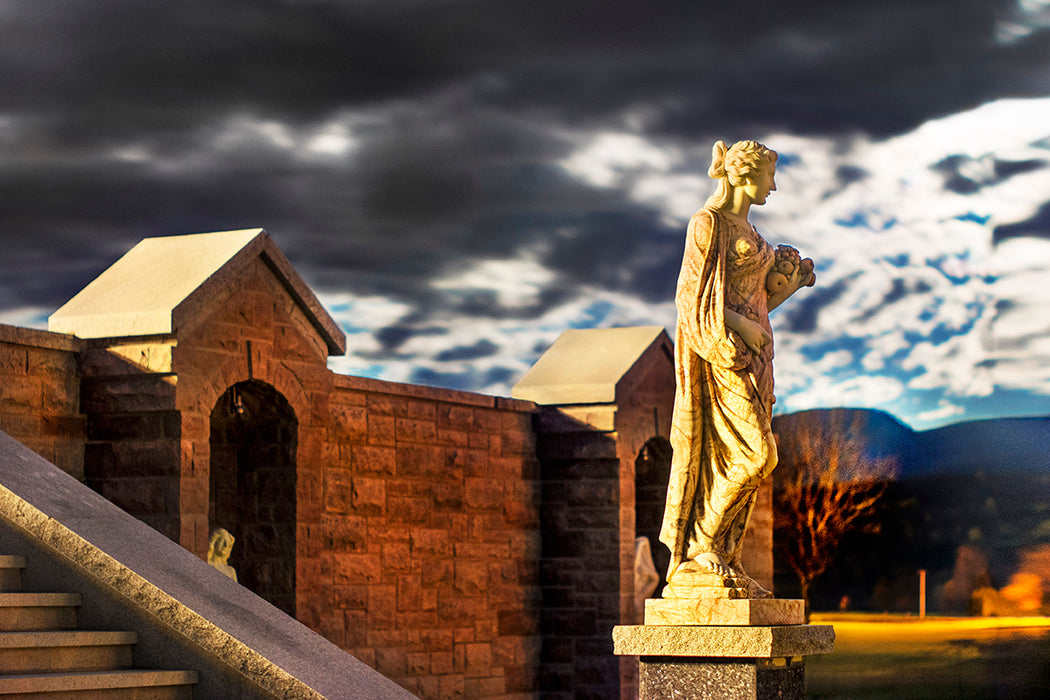 Figure With Fruit by John Lucas
Stephen Bulger Gallery (
Toronto, ON)
Need help?
Call or text us at (416) 639-1512
.
Learn about our
Shipping & Returns policy
.
Have a question?
Read our FAQ
.
Artwork Info
About the Artist
2013
From the series "Chateau"
8 x 12 inch: Pigment print on archival paper (edition of 15; printed in 2018)
24 x 36 inch: Pigment print on archival paper mounted to archival board (edition of 15; printed in 2014)
Prints are signed and dated, in pencil, au verso

John Lucas has been a lifelong photographer.  His photographic assignments as a young student included covering visits of the Queen, and Montgomery of Alamein. While engaged in doctoral research in physics, John was invited to exhibit at Sussex University's Arts Centre, until then the exclusive domain of established artists. His early work was documentary, "street photography" of the life around him in England and while travelling in Europe, Turkey, and Morocco.

During the 1970s Lucas suspended his pursuit of photography, finding it incompatible with the demands of a scientific career. Then, in 1981, a journey to Russia inspired a series based on Polaroid and colour transparency film. While this project was pursued with characteristic intensity, it took until 2007 to bring it to life through a combination of a strong sense of "unfinished business" coupled with advances in digital processing and, most precious of all, time. Revisiting those early photographs was instrumental in shifting Lucas' interest towards the more painterly, formal, emotive - and sometimes abstract - approach which informs his treatment of both human subjects and industrial settings.