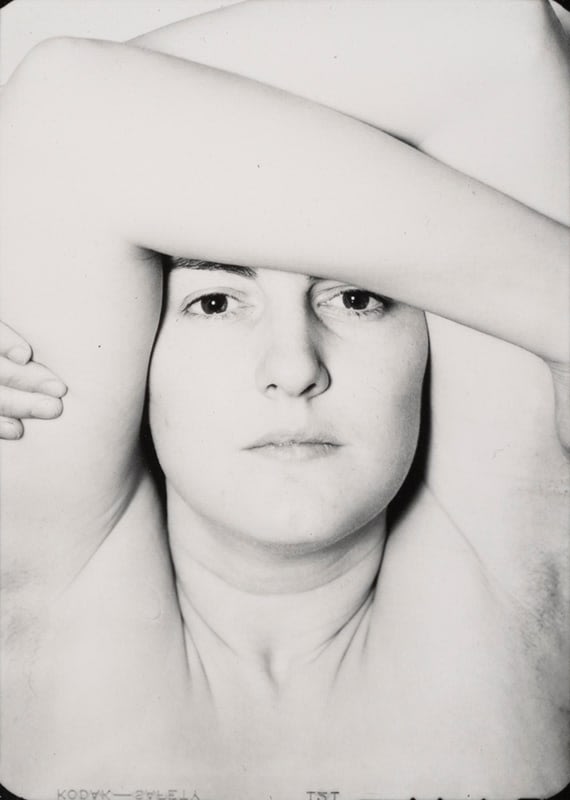 Eleanor, Chicago by Harry Callahan
Stephen Bulger Gallery (
Toronto, ON)
Need help?
Call or text us at (416) 639-1512
.
Learn about our
Shipping & Returns policy
.
Have a question?
Read our FAQ
.
Artwork Info
About the Artist
circa 1947
Gelatin silver print
Annotated "5-57", in ink, au verso
Printed circa 1985



Harry Callahan (1912-1999) was born in Detroit, studied engineering at Michigan State University, and worked for Chrysler before taking up photography as a hobby in 1938. Callahan cited a visit by Ansel Adams to his local camera club in 1941 as the time he began to view photography seriously. Self-taught as a photographer, he found work in the General Motors Photographic Laboratories.

In 1946, shortly after meeting László Moholy-Nagy, he was asked to join the faculty of the New Bauhaus (later known as the Institute of Design) in Chicago, where he became chairman of the photography department in 1949. He left Chicago in 1961 to head the photography department at the Rhode Island School of Design, where he remained until 1973. He has won many awards for his photography, including a Guggenheim Fellowship in 1972 and the Photographer and Educator Award from the Society for Photographic Education in 1976, and he was designated Honored Photographer of the Rencontres Internationales de la Photographie in Arles, France in 1977, and received ICP's Master of Photography Infinity Award in 1991.

Among the major exhibitions of his work were Photographs of Harry Callahan and Robert Frank (1962), one of the last shows curated by Edward Steichen at the Museum of Modern Art, and retrospectives at the Museum of Modern Art (1976) and at the National Gallery in Washington, DC (1996).

Callahan was widely respected in the photography community for his open mind and experimental attitude, qualities reinforced by his association with Moholy-Nagy and the principles of Bauhaus design. He produced work in both formalist and more documentary modes, and worked in both black-and-white and color. He used a 35-millimeter and an 8x10 camera, and worked with multiple exposures as well as straight images. Such versatility contributed to his success as a teacher, his students ranging widely in style--among them Ray K. Metzker, Emmet Gowin, Kenneth Josephson, and Bill Burke.