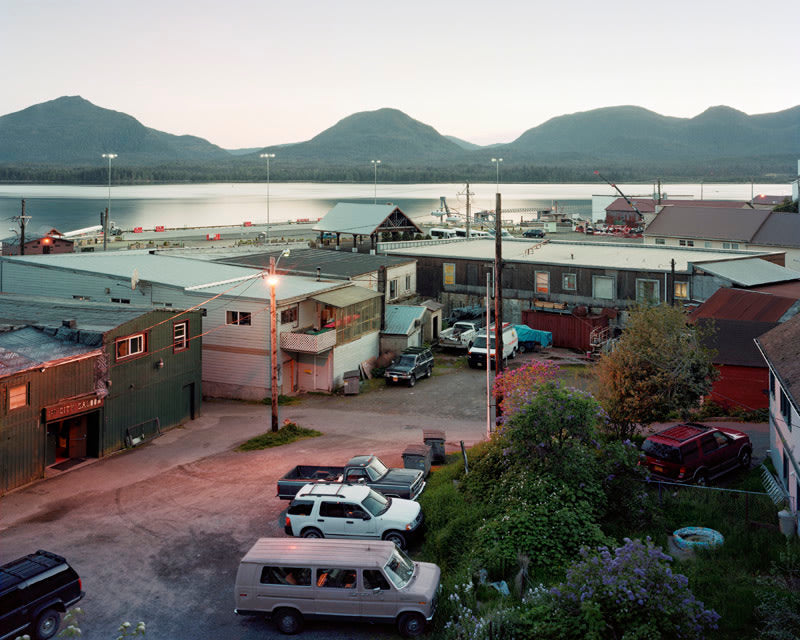 Econoline, Ketchikan, AK by Scott Conarroe
Stephen Bulger Gallery (
Toronto, ON)
Need help?
Call or text us at (416) 639-1512
.
Learn about our
Shipping & Returns policy
.
Have a question?
Read our FAQ
.
Artwork Info
About the Artist
Artist News
2010
Pigment print on archival paper mounted to archival board
Signed, titled, dated, and editioned, in ink, au mount verso
Printed in 2011
Edition of 10 (#2/10)

Scott Conarroe's large-format photos evoke romantic pictorial traditions and locate the present within a sweep of history.

Conarroe has been awarded numerous prizes including the 2011 Duke and Duchess of York Prize for Photography, and a Guggenheim Fellowship in 2013. He was a 2008 Chalmers Fellow and one of PDN's Top 30 Emerging Photographers of 2010. His work is in many public and private collections including the National Gallery of Canada, Canada Council Art Bank, The Bank of Montreal, the Carnegie Museum of Art, and the Art Gallery of Windsor.

Read our interview with Scott Conarroe HERE.

Conarroe's series, Frontière, Frontiera, Grenze, looks at the movable borders four Alps nations negotiated in response to acute glacial melting and watershed drift.