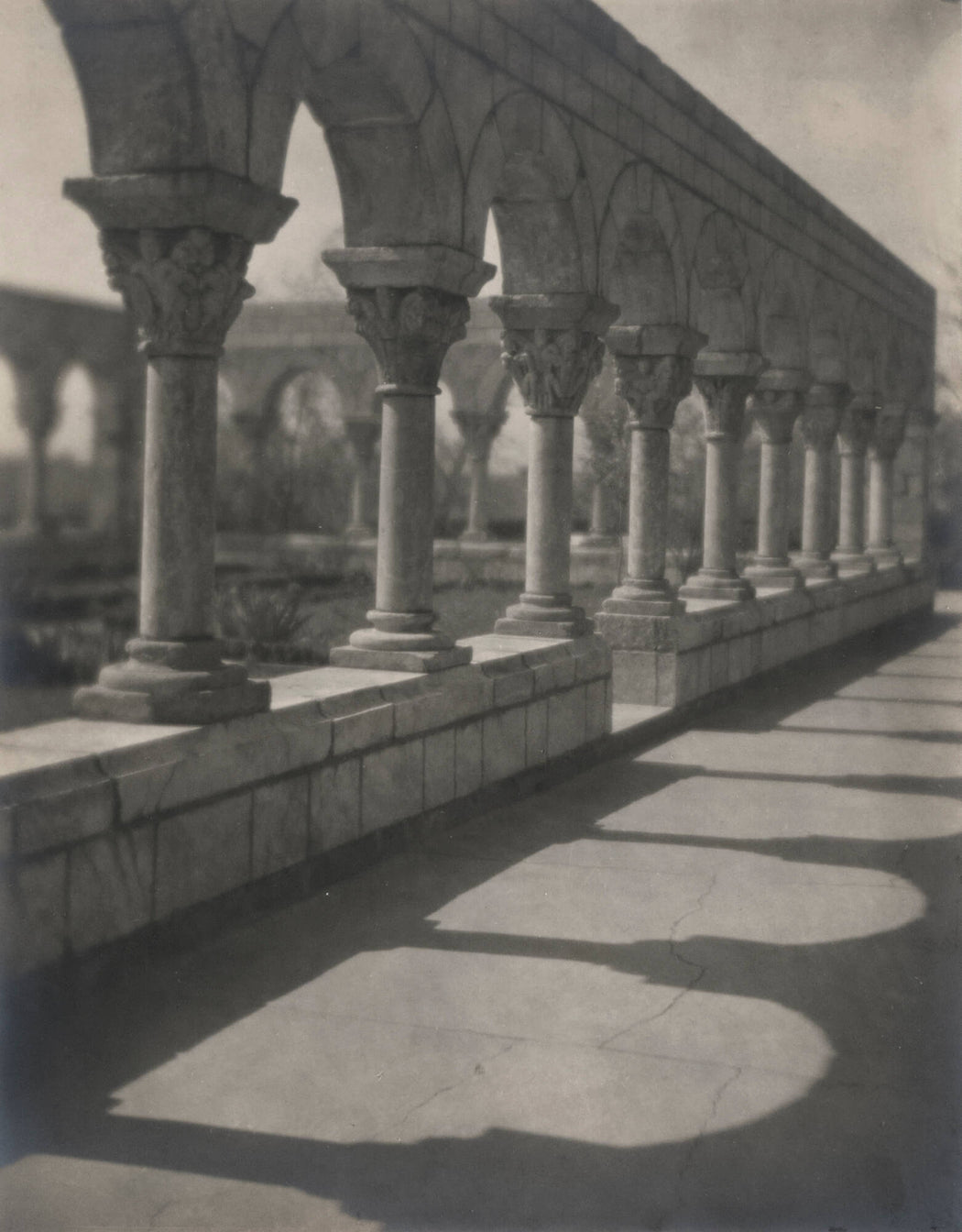 Colonnade by Clara E. Sipprell
Stephen Bulger Gallery (
Toronto, ON)
Need help?
Call or text us at (416) 639-1512
.
Learn about our
Shipping & Returns policy
.
Have a question?
Read our FAQ
.
Artwork Info
About the Artist
About this Photograph
1930
Gelatin silver print tipped onto single-ply period paper
Signed, in pencil, on mount recto
Printed circa 1930

Clara E. Sipprell (October 31, 1885–December 27, 1975) was a Canadian-born, early 20th-century photographer who lived most of her life in the United States. She was well known for her pictorial landscapes and for portraits of many famous actors, artists, writers and scientists.

Source: Wikipedia.com

Although her portraits of famous people brought her prominence, landscapes and architectural details remained a fascinating subject matter for Clara Sipprell. As one of the leading pictorial photographers of her day, this view of a colonnade – made at the height of her career – is typical of her output. Evident in the composition is her reliance on natural light and use of a soft-focus lens which results in an atmospheric romanticism.