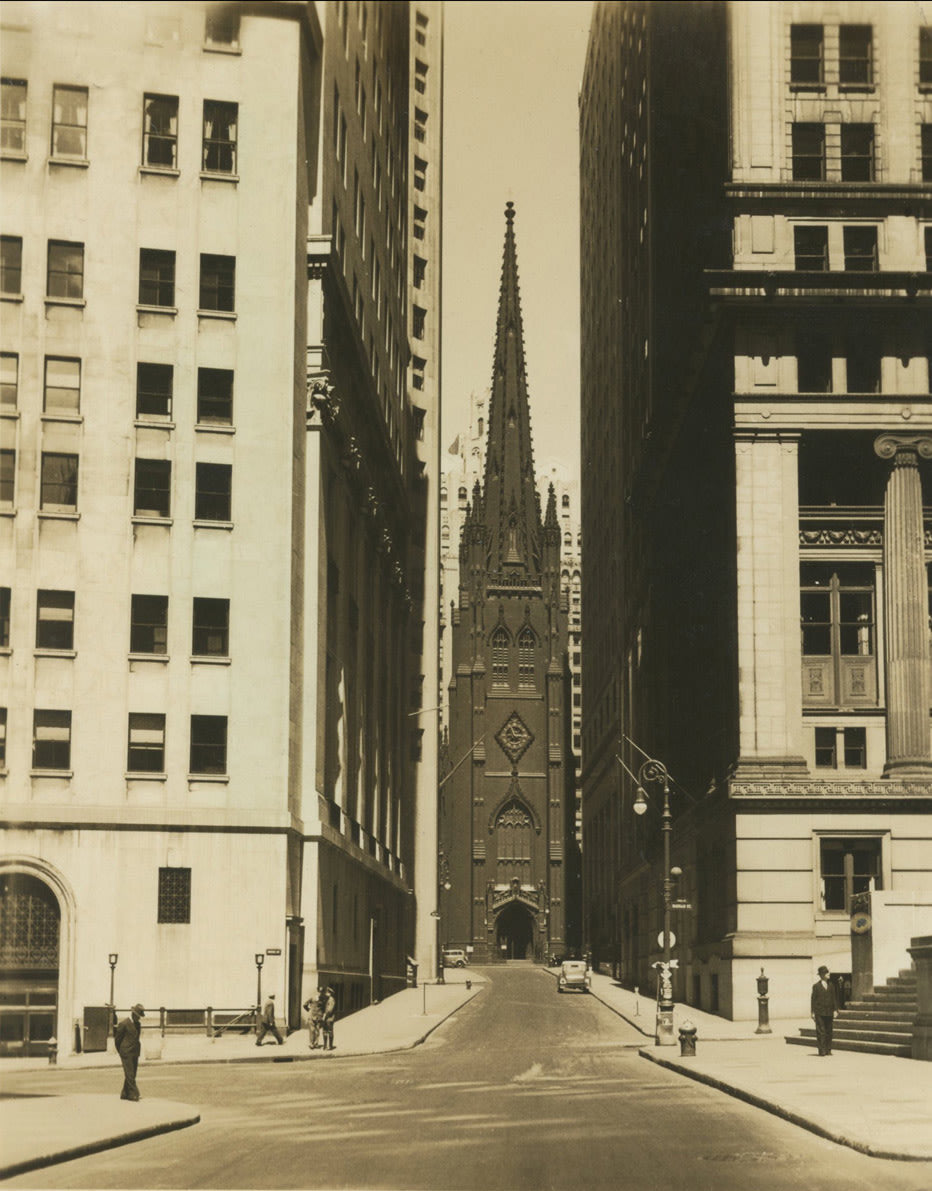 Church (close up), Wall Street by Alexander Artway
Stephen Bulger Gallery (
Toronto, ON)
Need help?
Call or text us at (416) 639-1512
.
Learn about our
Shipping & Returns policy
.
Have a question?
Read our FAQ
.
Artwork Info
About the Artist
Artist News
12923
Gelatin silver print
Annotated "7s #4", in pencil, au verso
Printed circa 1935

Alexander Artemiev was born March 25, 1903 in Gomel, Belarus, Russia. The youngest of nine children, as a teenager he fought in the White Army and was wounded in his left leg. He fled and went into exile in Europe (Belgrade, Prague, Paris) for years until he was able to enter America. He entered on Ellis Island in June of 1922 under the name Alexander Artway. He remained and photographed in New York City for the next 18 years. He joined the Merchant Marines and later became a captain of ships and sailed around the world taking pictures.

Artway's vintage prints have recently been organized by his daughter and have been shown successfully at art fairs in Los Angeles as well as in New York City.