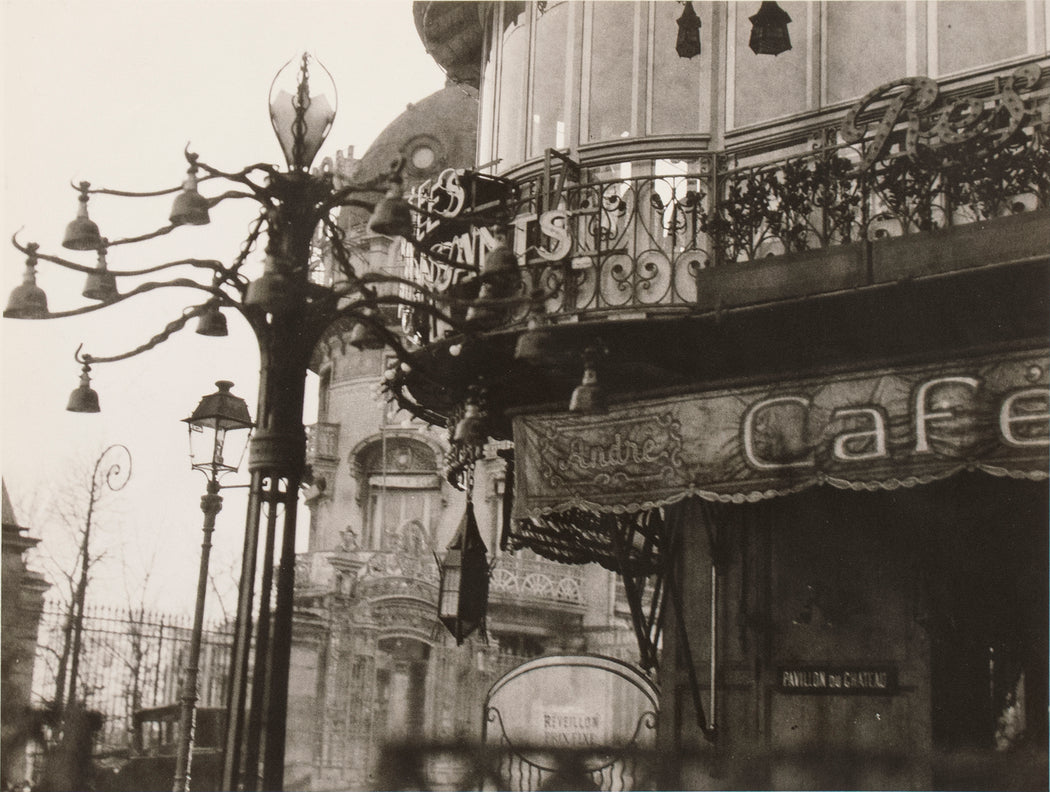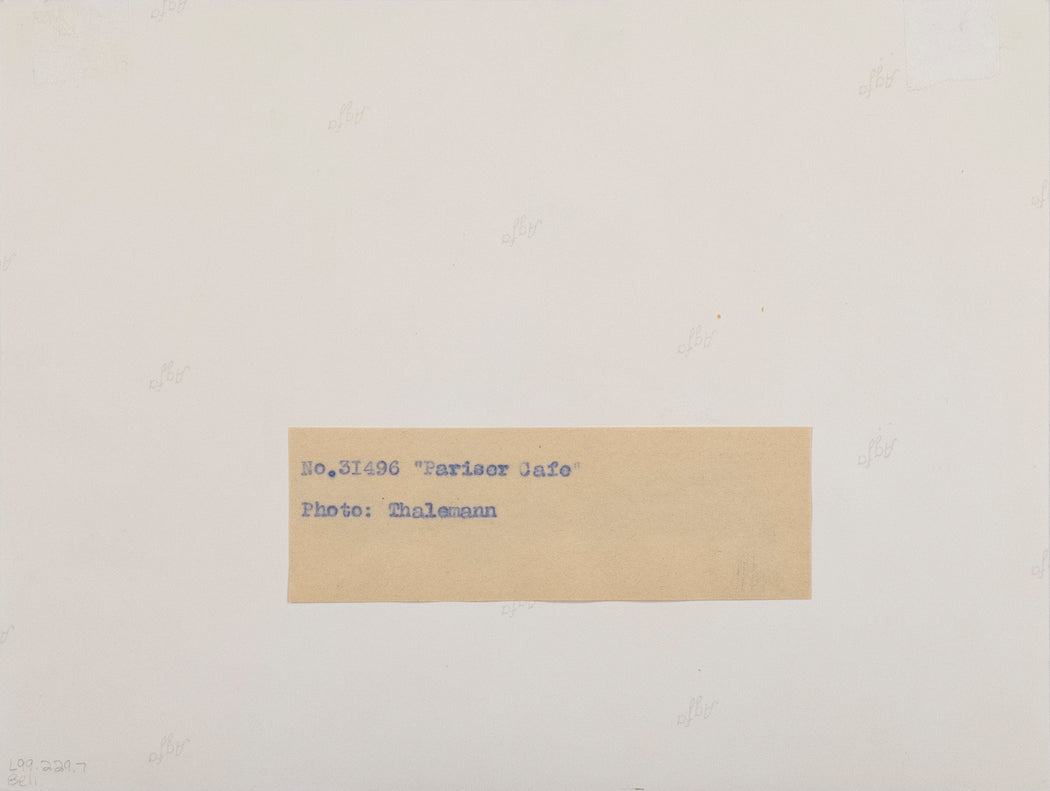 Café Andre, Paris by Else Thalemann
Stephen Bulger Gallery (
Toronto, ON)
Need help?
Call or text us at (416) 639-1512
.
Learn about our
Shipping & Returns policy
.
Have a question?
Read our FAQ
.
Artwork Info
About the Artist
circa 1927
Gelatin silver print
Artist label, in ink, adhered, au verso
Printed circa 1955
Unframed

Else Thalemann was born into a well-to-do family in Berlin. She learned photography in a commercial studio, and by 1930 had set up her own studio and darkroom in her family's house. She made advertising photographs for the Berlin-based photo agency Mauritius as well as landscapes and scenes of everyday life. During this period, Thalemann became friends with Ernst Fuhrmann, a writer of books on biology, philosophy, religion, and other subjects. Fuhrmann was assembling an enormous photographic archive for what he termed his "biosophical" investigations into the structure and forms of plants, employing talented photographers such as Albert Renger-Patzsch, Lotte Jacobi, and, for a period in the thirties, Thalemann. When Fuhrmann emigrated to the United States in 1938, Thalemann effectively abandoned photography. During World War II, Allied bombs destroyed her Berlin studio, including most of her negatives.