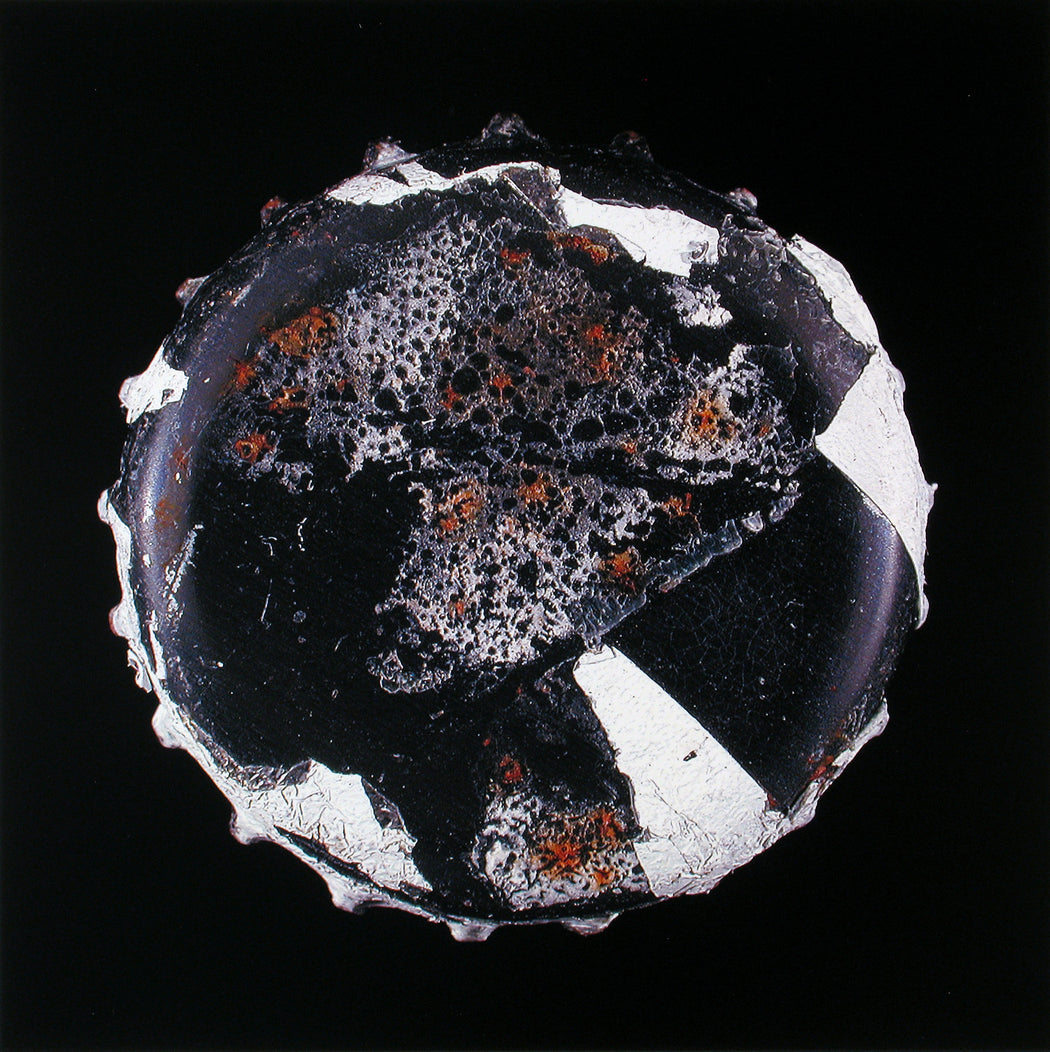 Bottle Cap by William Eakin
Stephen Bulger Gallery (
Toronto, ON)
Need help?
Call or text us at (416) 639-1512
.
Learn about our
Shipping & Returns policy
.
Have a question?
Read our FAQ
.
Artwork Info
About the Artist
Artist News
2001
Pigment print on archival paper
Signed, titled, dated, and editioned, in pencil, au verso
Printed circa 2001
Edition of 5 (#1/5)
Unframed

William Eakin was born and raised in Winnipeg, Manitoba. After having completed his studies at the Vancouver School of Art and the School of the Museum of Fine Arts in Boston he worked in the film industry. As an advisor to the Sanavik Co-Op in Baker Lake, North West Territories, he assisted Inuit artists, printmakers and sculptors with the production and marketing of their work.


Eakin uses photography to reinterpret and represent objects from his many carefully assembled collections of cultural artifacts; including bottle caps, figurines, decorative objects, electronics, photographs, etc. Eakin has taught at the School of Art, University of Manitoba and the Department of Fine Arts, University of Victoria. He has also travelled extensively in Europe, Asia, and North and South America and has exhibited internationally.