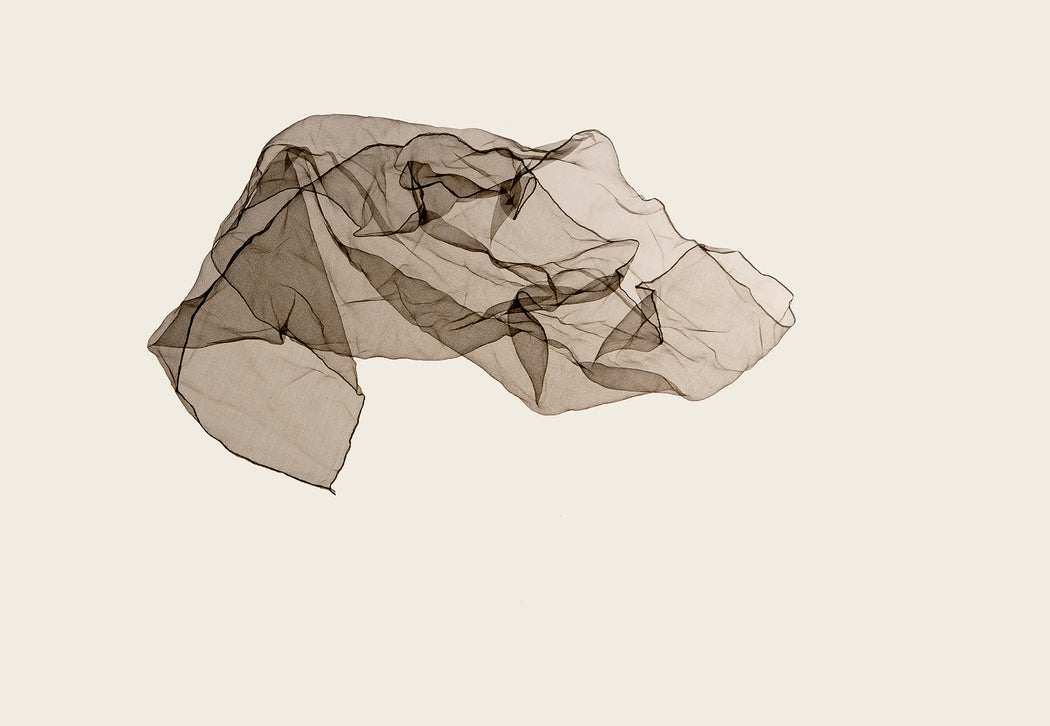 Black Babuska by Amy Friend
FFOTO Private Holdings (
Toronto, ON)
Need help?
Call or text us at (416) 639-1512
.
Learn about our
Shipping & Returns policy
.
Have a question?
Read our FAQ
.
Artwork Info
About the Artist
About Vestiges
2015
Hahnemuhle Photo Rag
From the series Vestiges
Signed, titled, and editioned, in pencil, au verso

9 x 13 inch: Edition of 10
13.8 x 20 inch: Edition of 5
Unframed

Amy Friend is a Canadian artist working with various methodologies through photography, installation, and community-based collaborations. Friend's work fluctuates with investigations relative to history, time, land-memory, dust, oceans and our connection to the universe.

Friend's process driven work has been included in national and international exhibitions, projects and festivals including, Gexto Photofestival (Spain), Paris Photo, incamera galerie (France), Museum London (Canada), Onassis Cultural Center (Greece), ASPA (Sardinia), DongGang Photography Museum (South Korea), GuatePhoto (Guatemala), Mosteiro de Tibães at the Encontros Da Imagem (Portugal), Rodman Hall (Canada), Photoville (New York, USA), National Portrait Gallery, (UK), and at the Abbaye De Silvacane, La Roque D'Antheron (France) and most recently at the Bibliothèque Nationale De France for the exhibition, L'épreuve de la matière, curated by Héloïse Conésa.

Her work has been featured in select publications such as, New York Times Magazine (USA), Keeper of the Hearth (Amsterdam), California Sunday Magazine (USA), GUP Magazine (Amsterdam), LUX (Poland), EyeMazing (Thames and Hudson), Time Magazine (USA), and The Walrus (Canada). Friend published the monograph, Stardust with L' Artiere Publishing, Italy in 2017 and has a new publication in the works. In 2018 Friend was selected for the Elles X exhibition at Paris Photo, curated by Fannie Escoulen, showcasing the work of 100 women photographers, from the beginning of photography to today and will be included in the 2023 anniversary publication.


Artist Statement: Vestiges

"The Vestiges series consists of a collection of garments and materials gathered from individuals close to me. I was fascinated by the presence they embodied, a unique identity. Through their usage, they conveyed a tangible presence. The imprint of 'them' on these materials served as proof. This proof is akin to what a photograph captures for us, when the physical becomes absent. These materials acted as a portal to the concepts that transcend the object, forming a kind of threshold, a starting point from which I delved into ideas that stretch beyond the objects themselves. I believe that these materials articulate the intangible. Through my creative processes, the images evolve into realms of potential, conveying a sense of motion, expressing what lies beyond the visual, within the folds of the invisible."