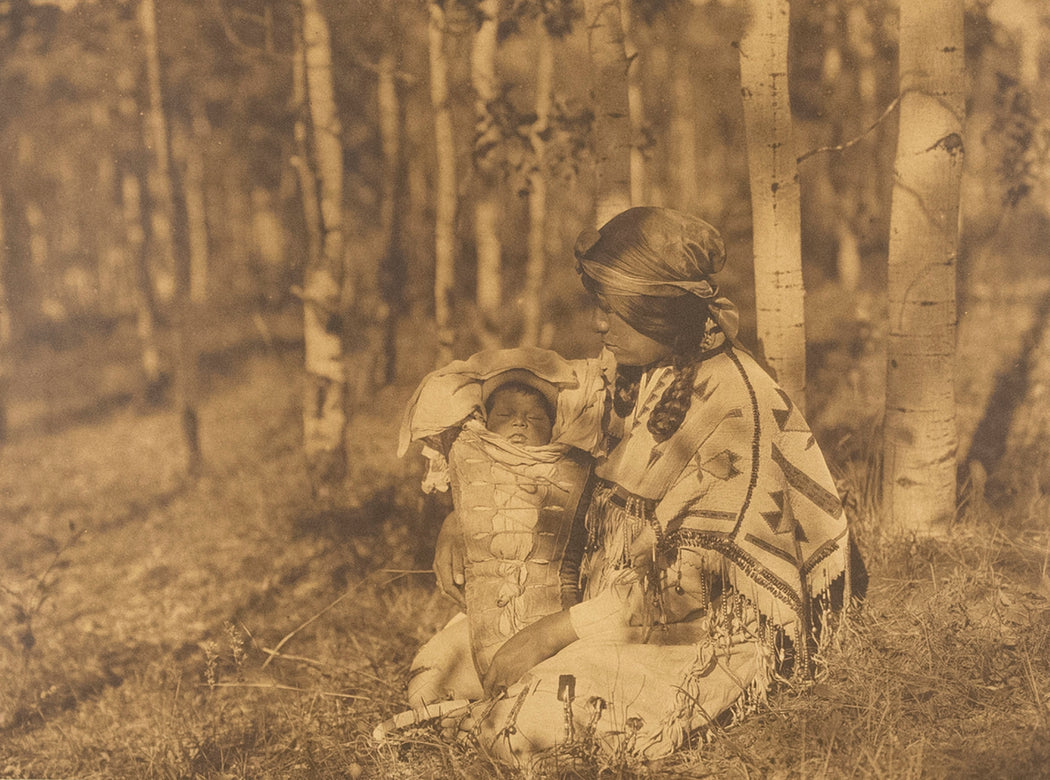 Assiniboin Mother and Child by Edward Sheriff Curtis
Stephen Bulger Gallery (
Toronto, ON)
Need help?
Call or text us at (416) 639-1512
.
Learn about our
Shipping & Returns policy
.
Have a question?
Read our FAQ
.
Artwork Info
About the Artist
About this Photograph
1926
Photogravure on Japan Vellum
Titled with copyright, dated, and annotated with printer and plate number as part of printing plate, in ink, au recto
Printed by Photogravure Suffolk Eng. Co. Cambridge Mass
Plate 632 from the book "North American Indian"
EC-042-00
Printed

Edward Sheriff Curtis was an American photographer and ethnologist whose work focused on the American West and on Native American peoples.

– Source: Wikipedia

Edward S. Curtis's project, The North American Indian, was the culmination of 30 years of travel, research, and photography. Sponsored by such luminaries as President Theodore Roosevelt and J. Pierpont Morgan, Curtis visited more than eighty tribes and released his observations, findings, and photographs using a subscription model. Although the goal of 500 subscribers fell short, each of the 20 volumes compiled 75 hand–pressed photogravures and 300 pages of text bound in an impressive book, accompanied by a corresponding portfolio containing at least 36 large format photogravures.

The gravures were printed on three different supports, based on the level of subscription. The basic version was on watercolour paper (Van Gelder paper from the Netherlands); a more expensive version was printed on vellum; and the premium subscriptions were printed on Japanese tissue.

Over the years, many original sets of The North American Indian have been dismantled in order to sell individual prints. In the 1950s, following his death, Curtis's daughters decided to print the remaining editions but offered those posthumous sets on watercolour paper only.