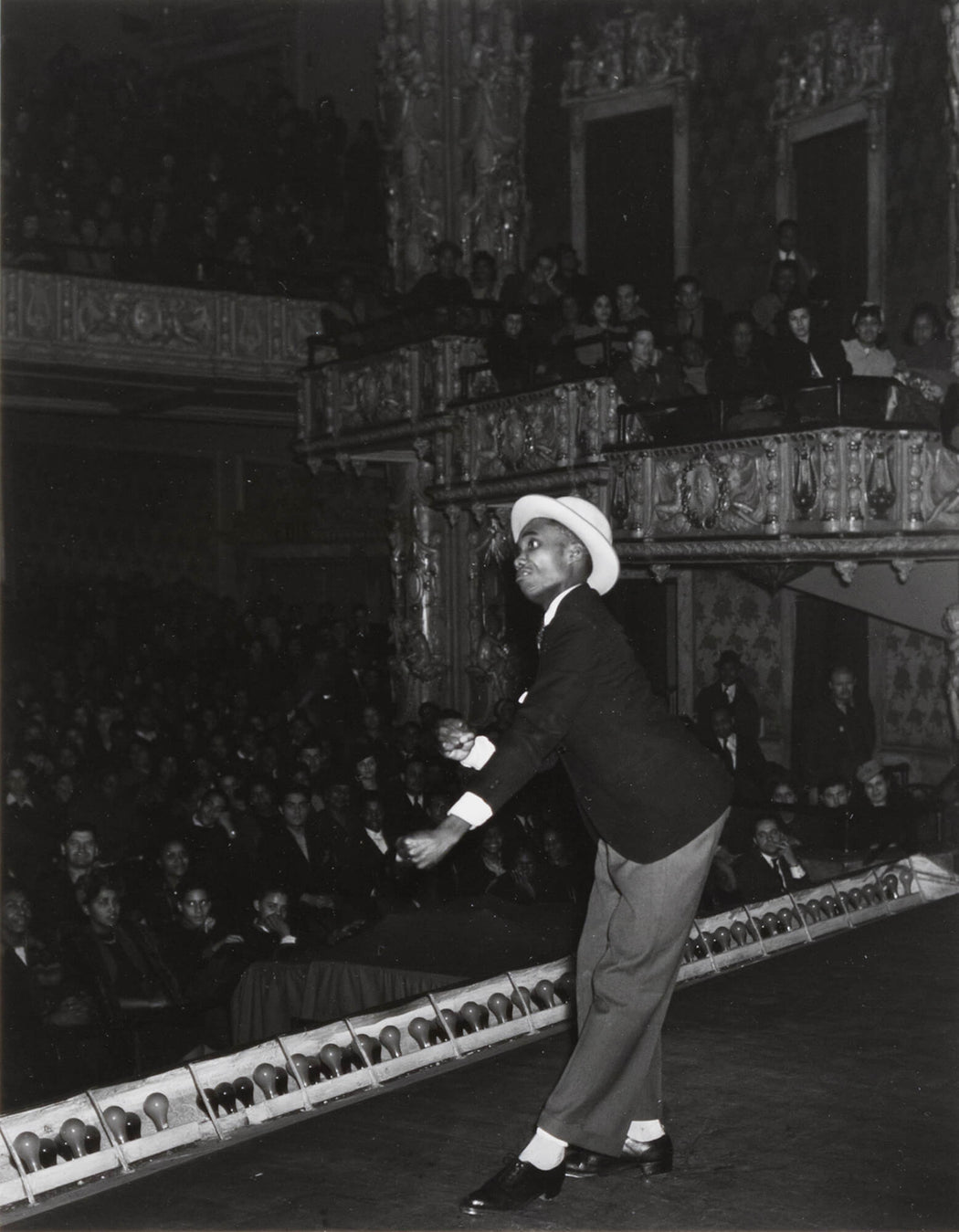 Apollo Theater by Aaron Siskind
Stephen Bulger Gallery (
Toronto, ON)
Need help?
Call or text us at (416) 639-1512
.
Learn about our
Shipping & Returns policy
.
Have a question?
Read our FAQ
.
Artwork Info
About the Artist
About this Photograph
circa 1935
Gelatin silver print
Titled, in ink, au recto of print margin
Printed circa 1975

Aaron Siskind was an influential educator whose earliest works were in the area of documentary photography. As his practice developed, he found an affinity for the Abstract Expressionists, whose concepts are reflected in his later output.

Links:

 

Aaron Siskind Foundation; Wikipedia.
The composition in this photograph captures the energy of amateur night in Harlem's famous Apollo Theater. The photo was one of Siskind's contributions to Harlem Document (1932-1940), a survey of life in Harlem. Subject matter such as this was more typical of Siskind's early output, which later evolved from a straightforward social documentary approach to photography towards an increasingly abstracted view of objects and settings.